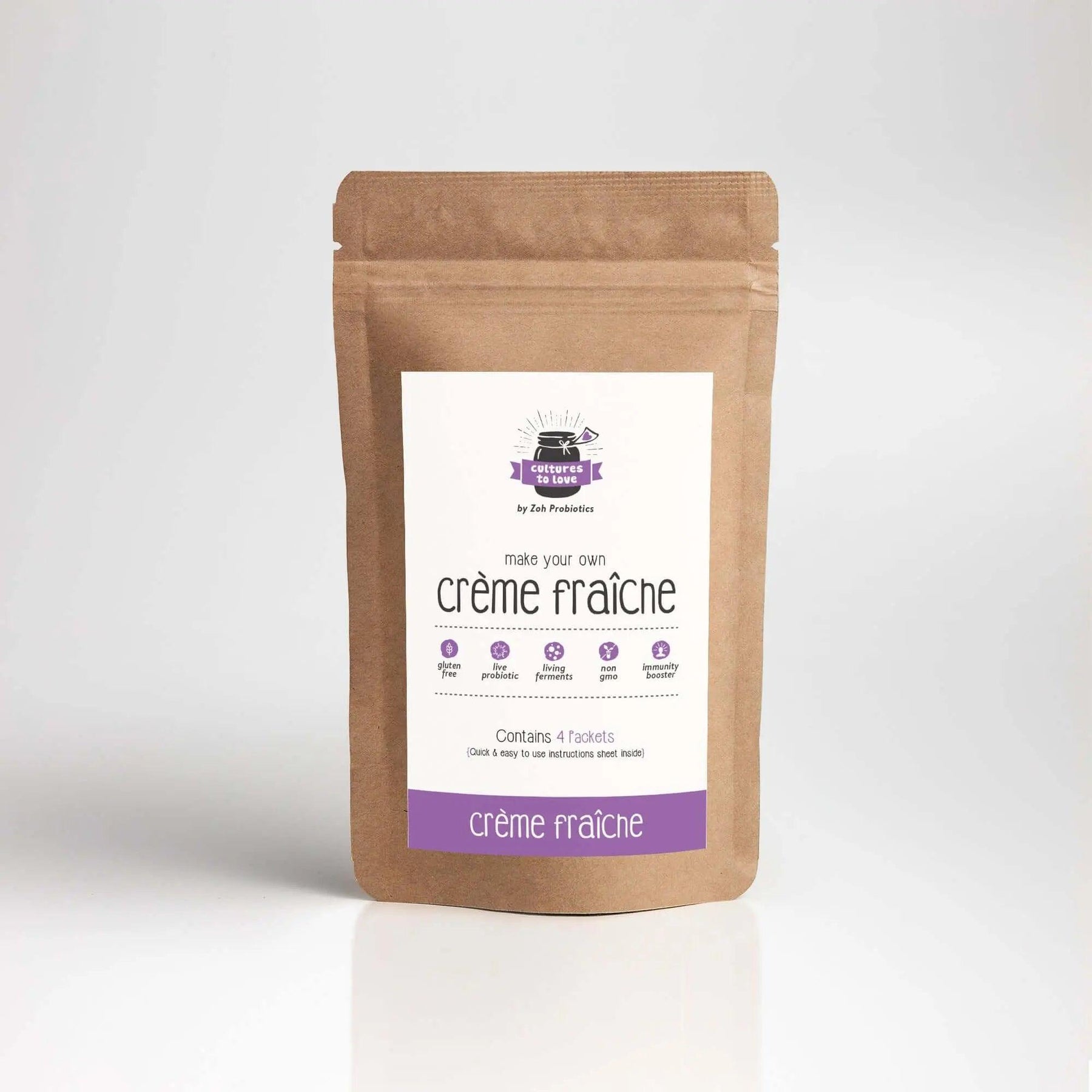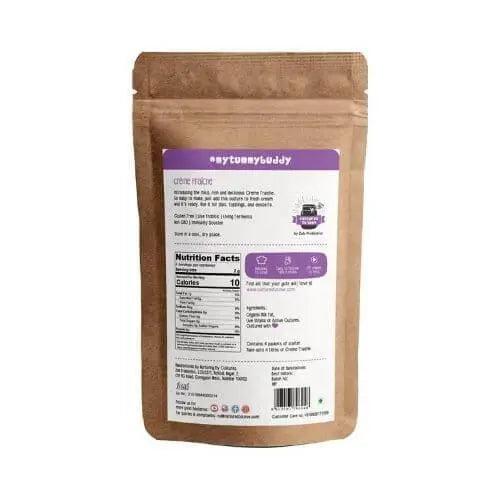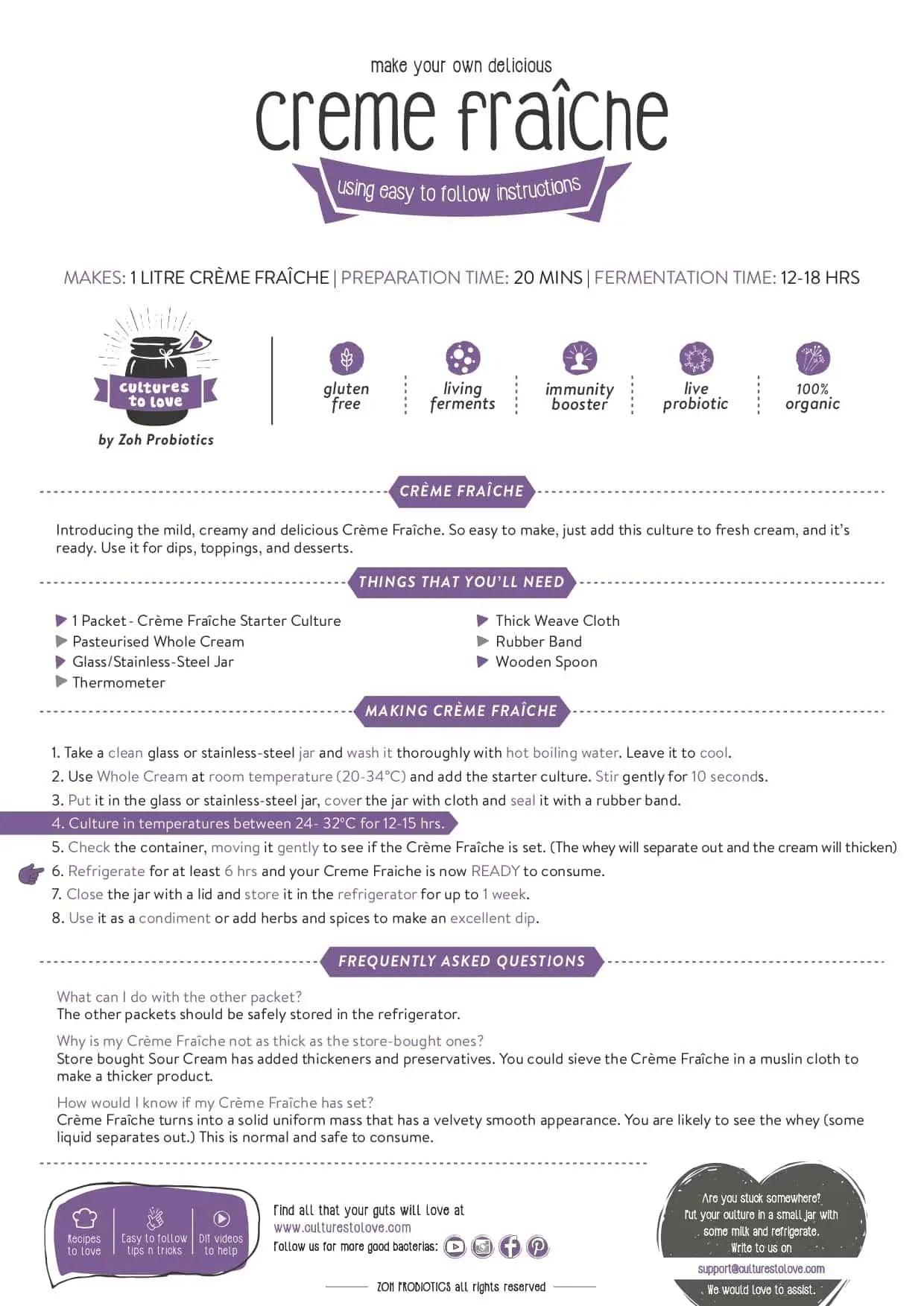 Creme Fraiche Starter Culture: Your Gateway to Homemade Creamy Delights by Zoh Probiotics
Versatile Culinary Delight with Creme Fraiche Starter Culture
🎉 Easy-to-Use Creme Fraiche Culture: Introducing our Creme Fraiche Starter Culture - a simple way to transform fresh cream into deliciously mild and rich Creme Fraiche. All it takes is a single step!

📦 Generous Quantity: Each packet contains 2 sachets of starter culture, ensuring you have enough to kickstart your Creme Fraiche journey.

🕰️ Heirloom Culture: Our Starter Culture is heirloom-grade, enabling you to make batch after batch of creamy Creme Fraiche. It's the gift that keeps on giving!

🍴 Versatile Culinary Delight: Use our Creme Fraiche in a myriad of ways. It's perfect for crafting delectable dips, gourmet toppings, and indulgent desserts. Get creative with your culinary endeavors!

💖 Nourishing Probiotics: Zoh's Starter Culture is packed with probiotics, making your homemade Creme Fraiche a healthy addition to your meals.

🎓 Beginner-Friendly: Never made Creme Fraiche before? No problem! Our starter culture is perfect for beginners, making the process straightforward and enjoyable.

🥇 Quality Guaranteed: At Zoh, we prioritize quality. Rest assured, our Creme Fraiche Starter Culture is meticulously crafted to give you the finest homemade Creme Fraiche experience.

🤝 Exceptional Customer Support: If you have any questions or run into any issues, our customer support team is always ready to assist. Your successful Creme Fraiche journey is our goal!
Brewing your own kombucha with a live SCOBY can be a fun and rewarding experience. Not only does it result in a delicious and unique-tasting beverage, but it also offers many health benefits. In th...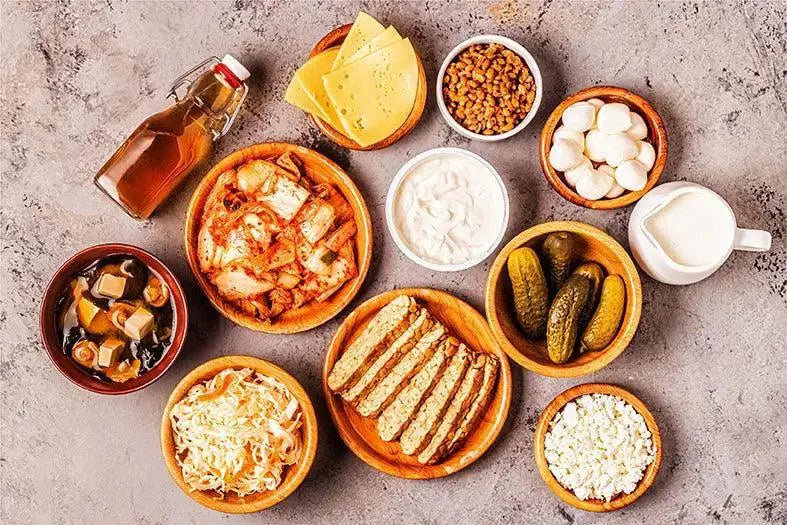 The traditional way of natural preservation, fermentation has a mammoth hold on the overall well being of a human body.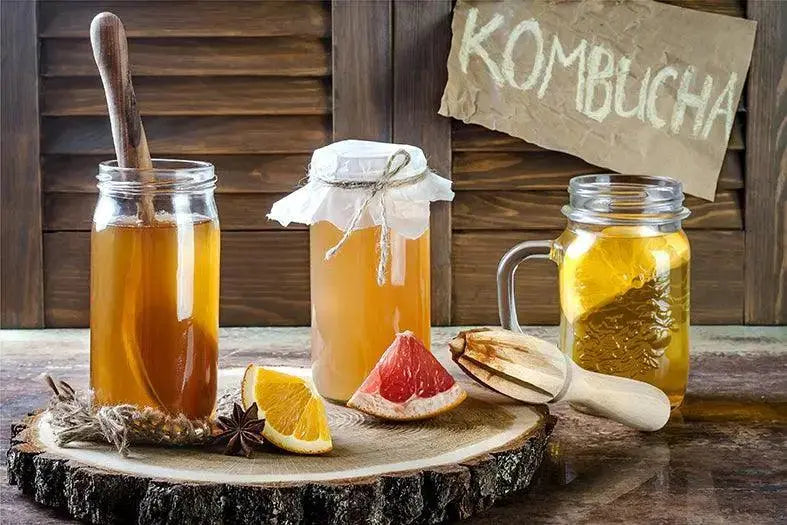 This fermented Tea beverage has been brewing a storm for quite some time now and is proving to be the real deal.
FAQ
Know your Ferments
Know your Facts
Crème Fraîche and sour cream are both cultured dairy products, but they have distinct differences. Crème Fraîche is traditionally made from unpasteurized cream and has a richer, creamier texture and a milder taste compared to sour cream. It's also more stable at higher temperatures, making it suitable for cooking and baking. Sour cream tends to curdle when heated, while Crème Fraîche does not. In essence, if you're looking for a dairy product with a velvety texture and a complex flavor profile, Crème Fraîche is the way to go.


For short-term storage, it's best to keep the Crème Fraîche Starter Culture in the refrigerator where it will remain active for a limited period. For longer-term storage, you can freeze the culture, ensuring its viability for an extended time. Proper storage conditions are crucial for keeping the bacterial cultures active, guaranteeing successful fermentation for future batches.


How can I flavour my Crème Fraîche?
Successful fermentation of Crème Fraîche is usually indicated by a thickened texture and a tangy, rich flavor. The product should look creamy and have a smooth consistency. If you notice any off-putting smells, discoloration, or mold, it's best to discard the batch and start anew.


Crème Fraîche is incredibly versatile. You can use it as a topping for desserts, blend it into soups for added creaminess, or mix it into sauces to enhance flavor. It's also a great substitute for mayonnaise in dips and dressings. The possibilities are virtually endless, making it a must-have cultured dairy product in your culinary repertoire.


If your Crème Fraîche is too runny, it might be due to insufficient fermentation time or temperature. Ensure you're keeping your mixture at the recommended temperature for the entire fermentation period. Conversely, if it's too thick, you might have fermented it for too long or at a too-high temperature. Remember, the consistency can also be affected by the type of milk or cream you use, so you may want to experiment with different brands or fat contents.


If your Crème Fraîche hasn't fermented properly, consider these troubleshooting tips:

1) Ensure your starter culture is not expired and was stored correctly.

2) Make sure your equipment was properly sterilized.

3) Double-check that you followed the temperature and time guidelines.

4) If using raw milk, ensure it was properly pasteurized to avoid undesirable bacterial cultures.

By following these tips and the instructions included with your Crème Fraîche Starter Culture, you're more likely to achieve the desired taste and texture in your homemade Crème Fraîche.
Zoh's Kombucha SCOBY is the top choice in India due to its unparalleled quality, cultivated in an optimal environment tailored for the Indian climate. Designed by expert microbiologists, it undergoes rigorous testing for safety and potency. Paired with our comprehensive support, premium ingredients, and India-centric approach, Zoh ensures an authentic and hassle-free Kombucha brewing experience for every enthusiast.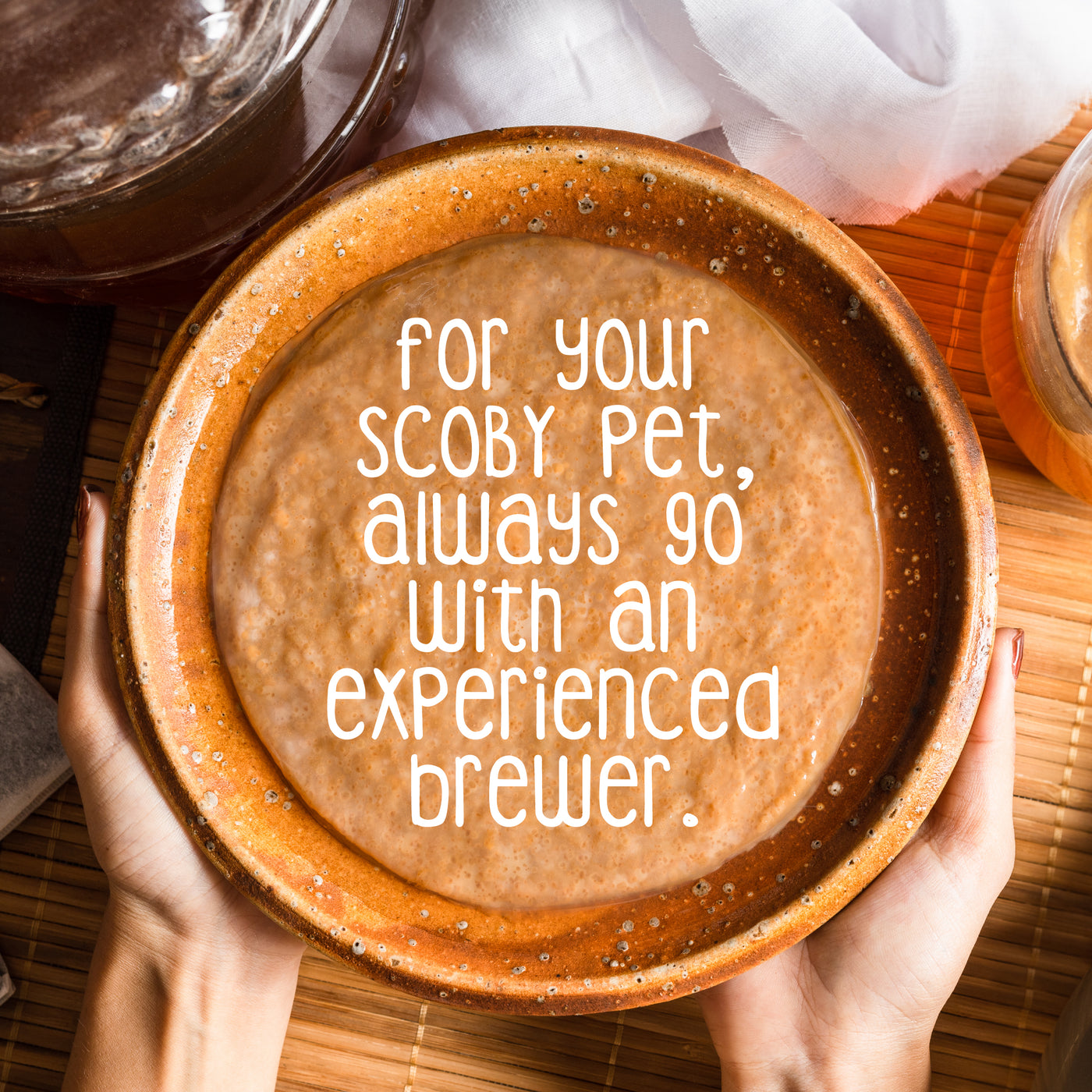 The Rise of Kombucha in India
Kombucha, a fermented tea beverage, has been brewing a storm in India for quite some time. With its unique taste and numerous health benefits, it's no wonder that more and more Indians are embracing this delightful probiotic drink.

At Zoh Probiotics, we're proud to be at the forefront of this movement, offering India's widest range of Kombucha products.