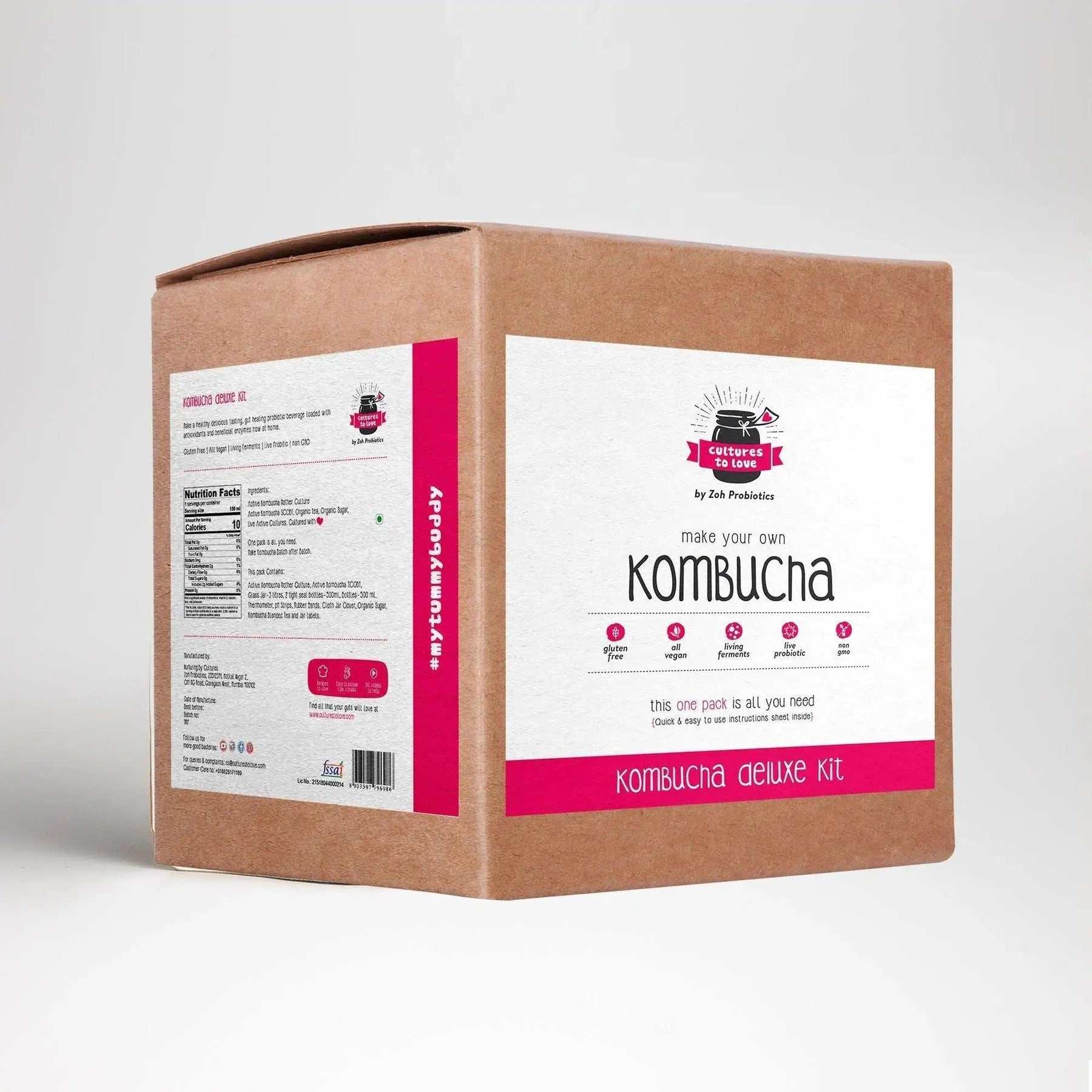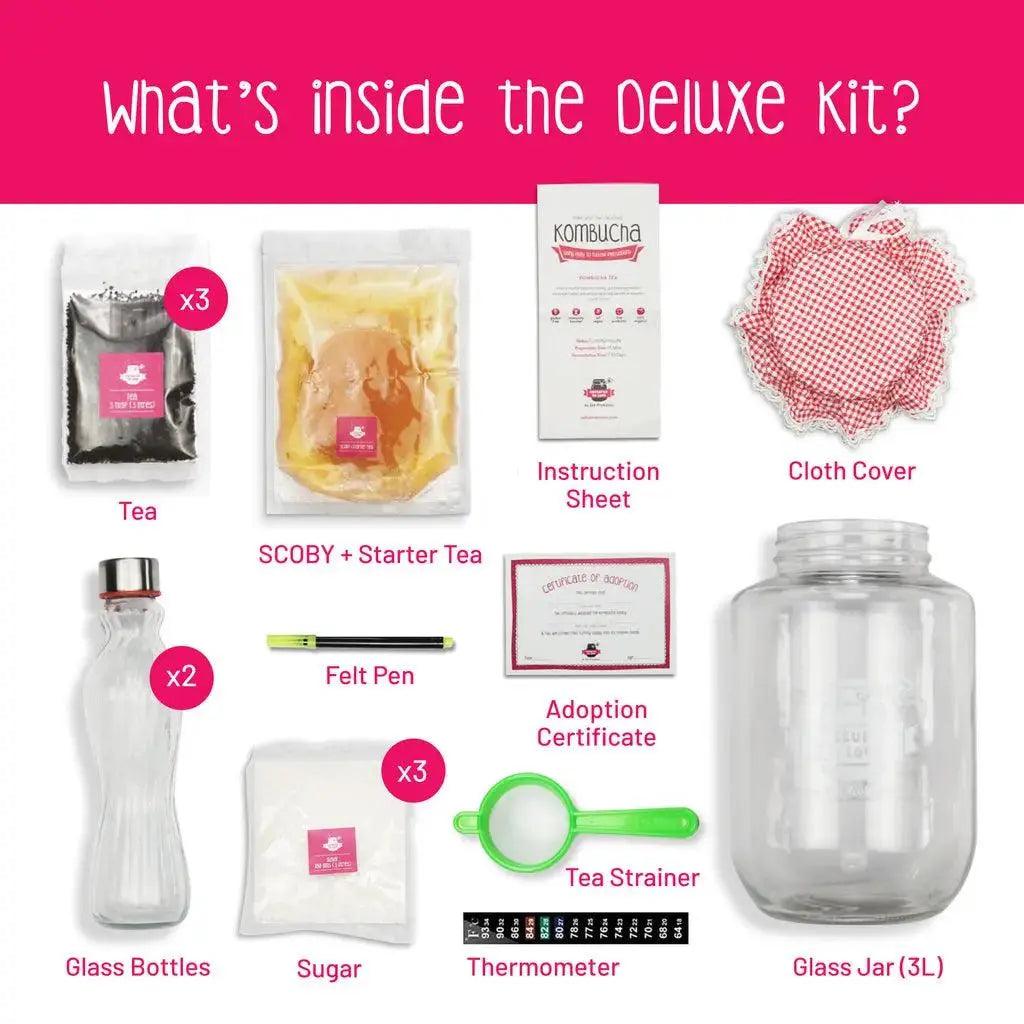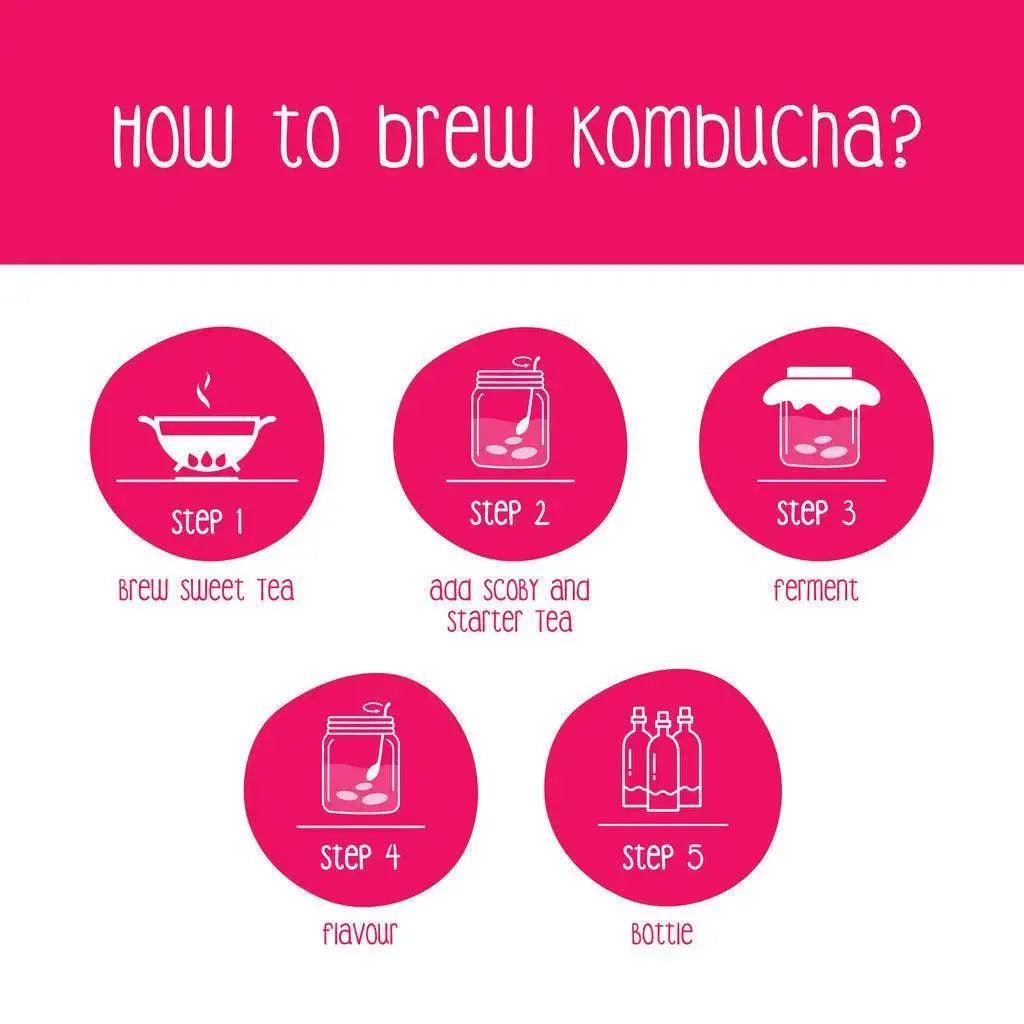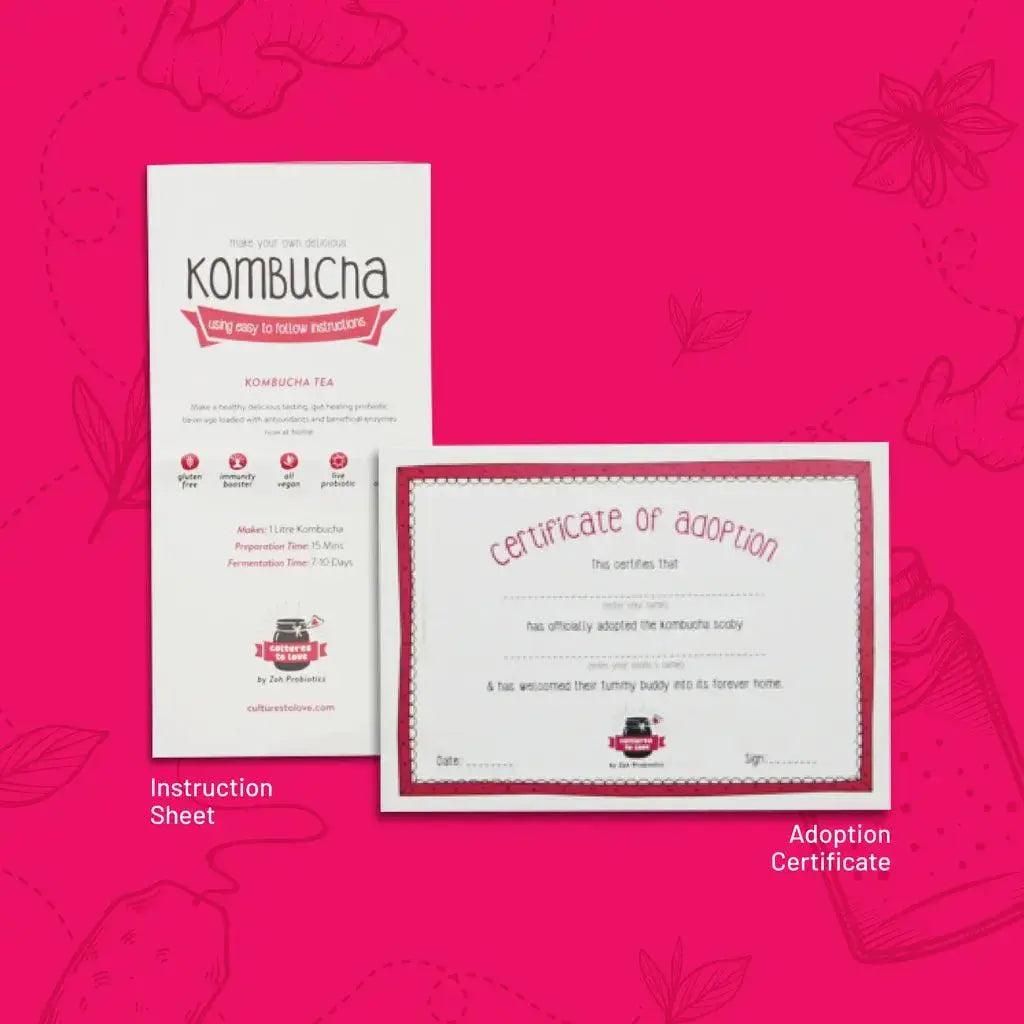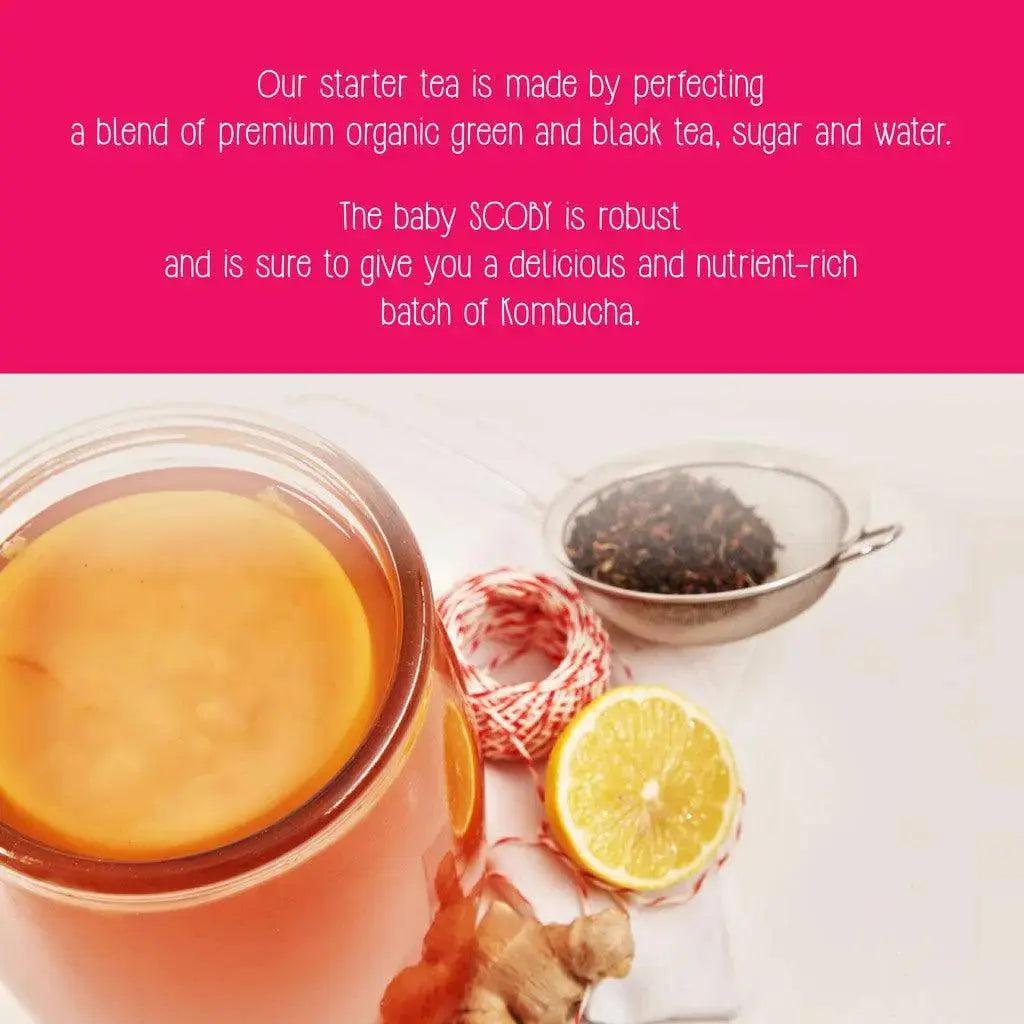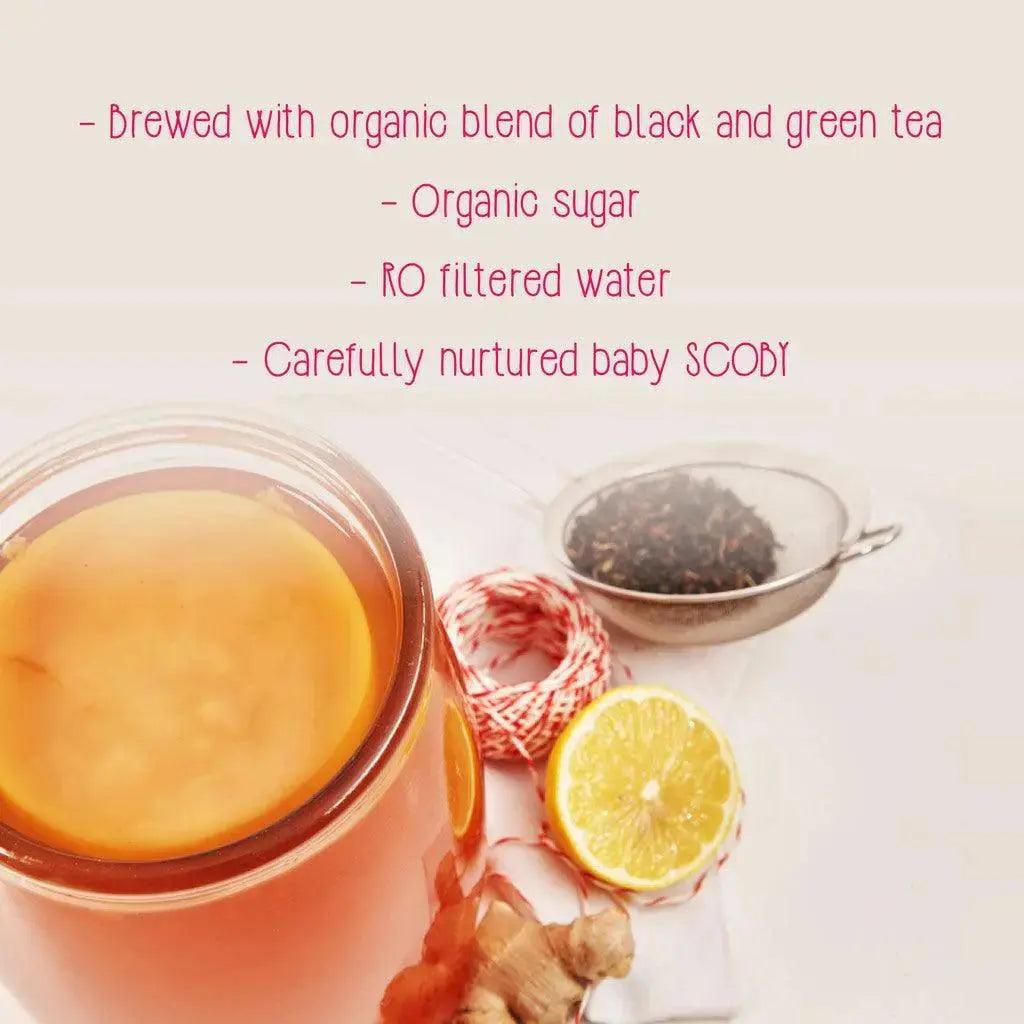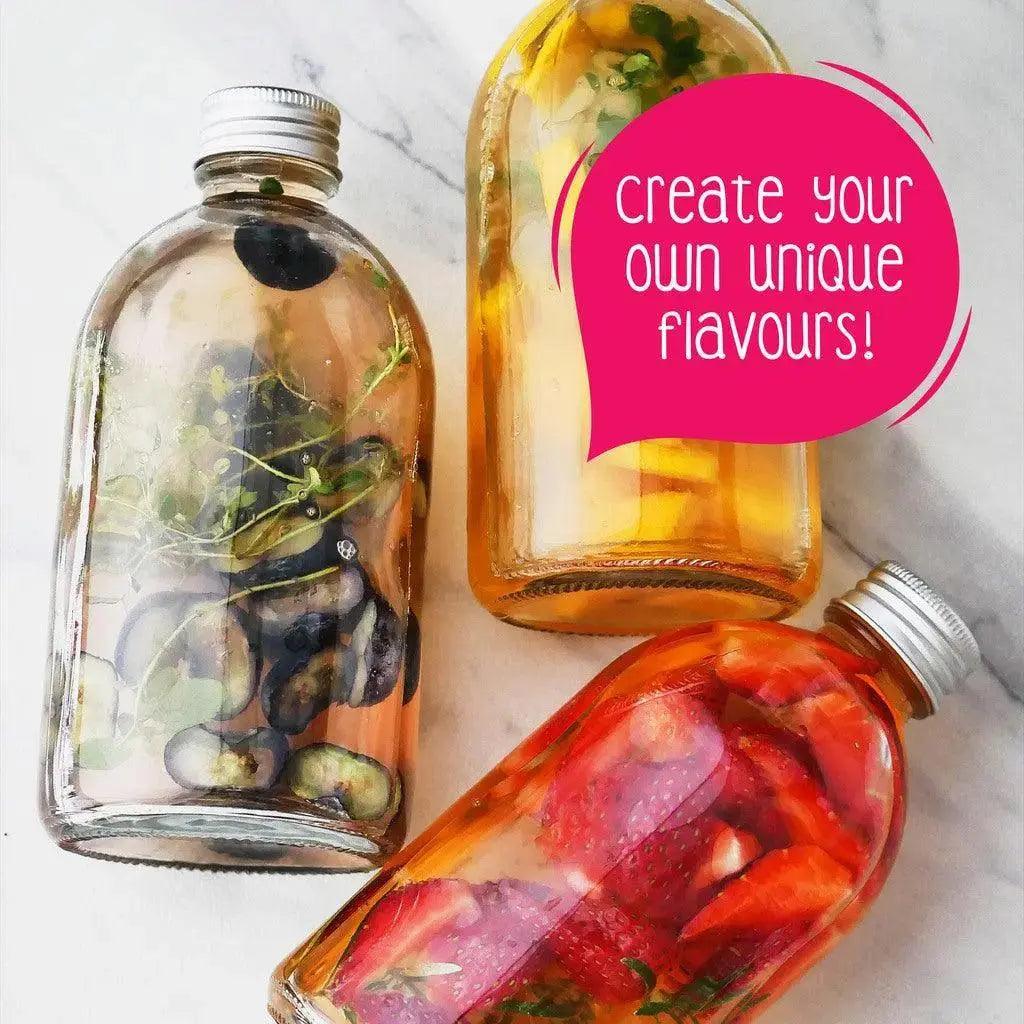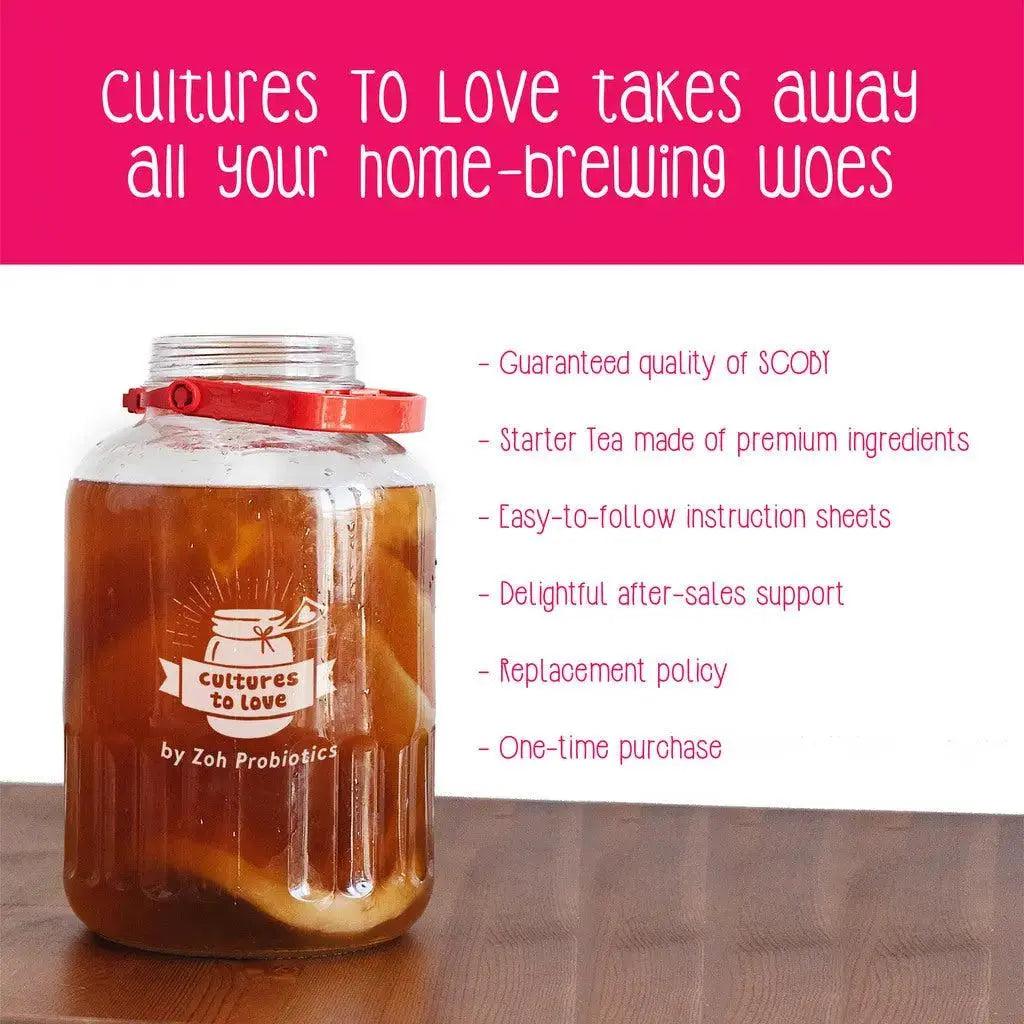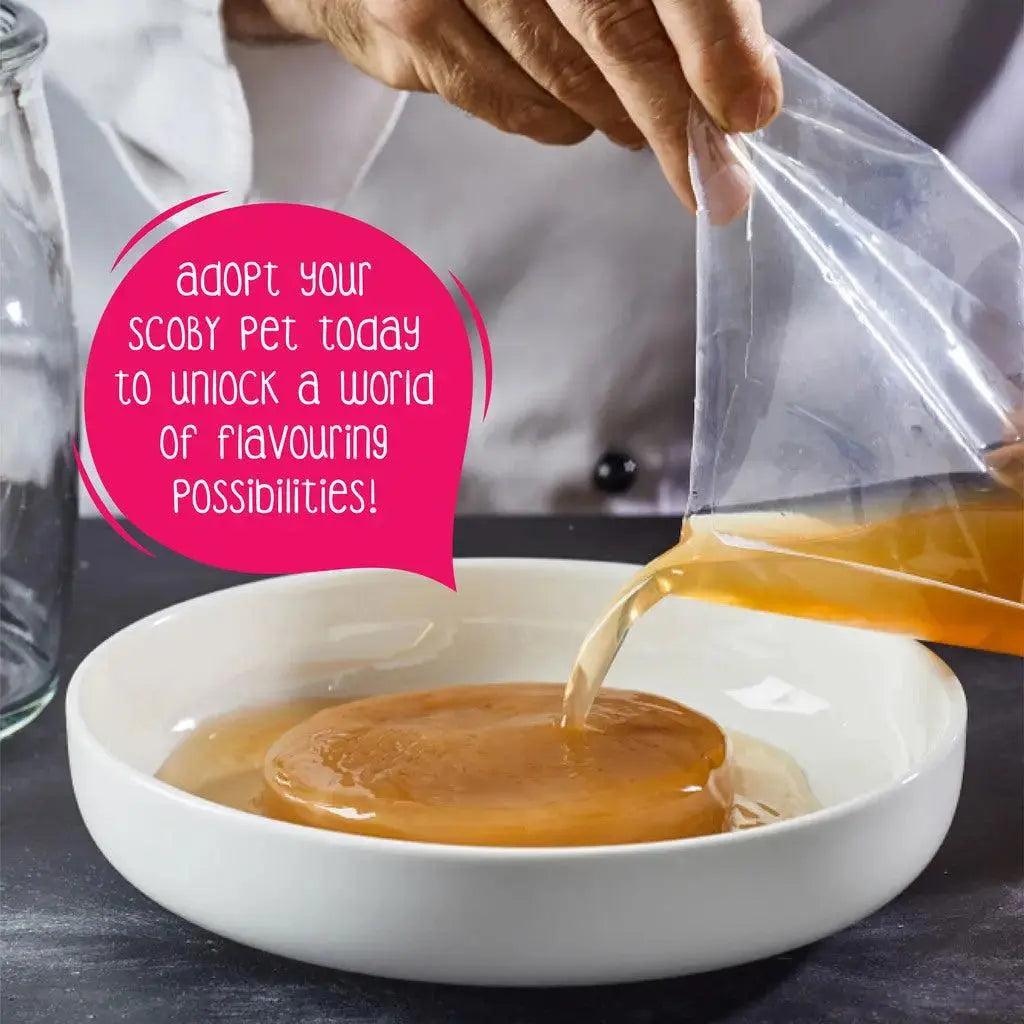 Brew Perfect Kombucha with Zoh's Kombucha SCOBY Deluxe Home Brewing Kit
"Unlock the Ultimate Kombucha Brewing Experience with Zoh's SCOBY Deluxe Home Brewing Kit"
🏆 India's First Cultures Company & Trusted Expertise: Zoh, founded by elite nutrition researchers and microbiologists, offers the widest range of cultures. Our rigorous 9-step Quality Check ensures that you receive a top-notch, carefully cultivated SCOBY.

🌿 Premium Ingredients: Our SCOBY is born from organic sugar and a meticulously selected blend of Green and White Tea. Experience pure, authentic flavors in every brew.

💪 Super Robust SCOBY: With a one-time purchase of our super robust SCOBY, you'll have an endless supply to brew and share. It's like a pet that keeps on giving!

🔬 State-Of-The-Art Microbiology Lab: We ensure that your Kombucha is not only delicious but also safe to consume, thanks to our in-house, cutting-edge microbiology lab.

🌬️ Controlled Air Quality: Our commitment to cultivating potent, effective, and efficient SCOBYs under optimal conditions ensures the success of your fermentation process.

📦 Complete Brewing Essentials: Our pack contains everything you need — a nurtured Pellicle, 250 ml Starter Tea, a 3-litre Glass Jar, a cute Cloth Cap, Stick-on Thermometer, Fine Mesh Nylon Sieve, 2 Bottles for second fermentation, 3 Packets of Specially Curated Tea for Kombucha, and 3 Packets of Organic Cane Sugar.

🤝 Outstanding Customer Support: Our exceptional customer support team is ready to guide and support you through the delightful process of brewing your own Kombucha at home.

🍻 Kombucha Brewing Workshops: Sharpen your brewing skills with our Beginner and Advanced Level Workshops. Learn the secrets, techniques, and flavor combinations that will transform your Kombucha game!

💯 Replacement Policy: We guarantee a perfect brew every time. In the unlikely event that your ferment doesn't turn out as expected, we're more than happy to provide a replacement. Your delightful Kombucha journey is our priority.
Brewing your own kombucha with a live SCOBY can be a fun and rewarding experience. Not only does it result in a delicious and unique-tasting beverage, but it also offers many health benefits. In th...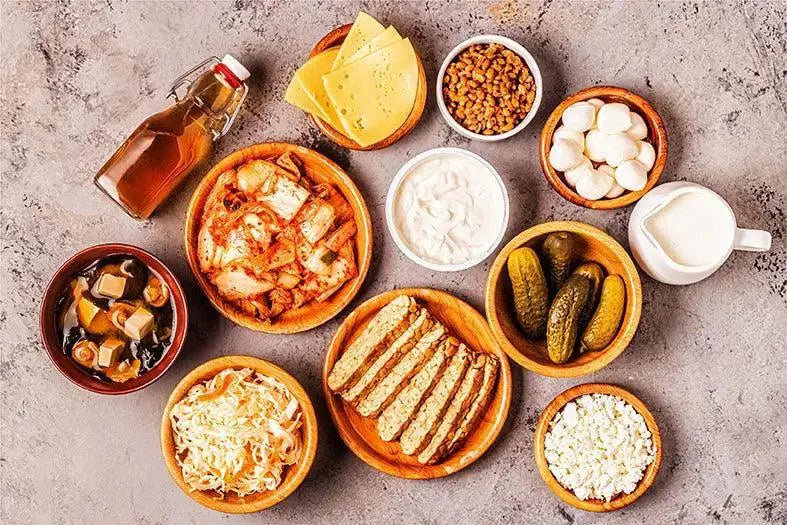 The traditional way of natural preservation, fermentation has a mammoth hold on the overall well being of a human body.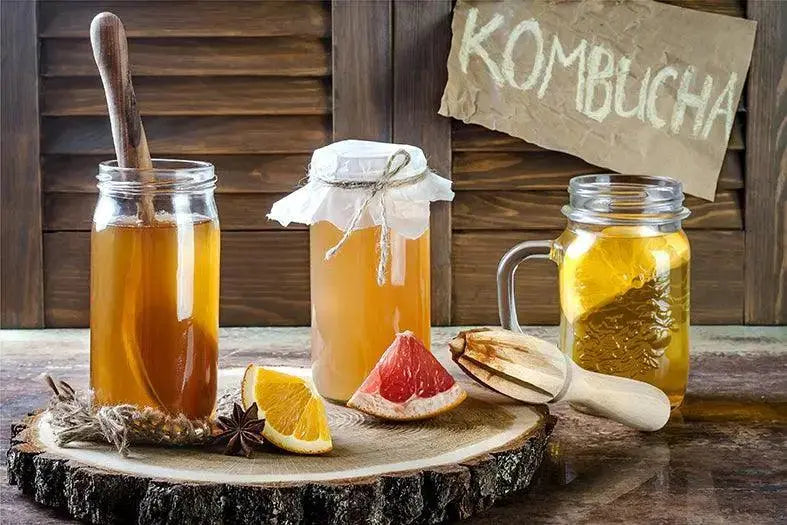 This fermented Tea beverage has been brewing a storm for quite some time now and is proving to be the real deal.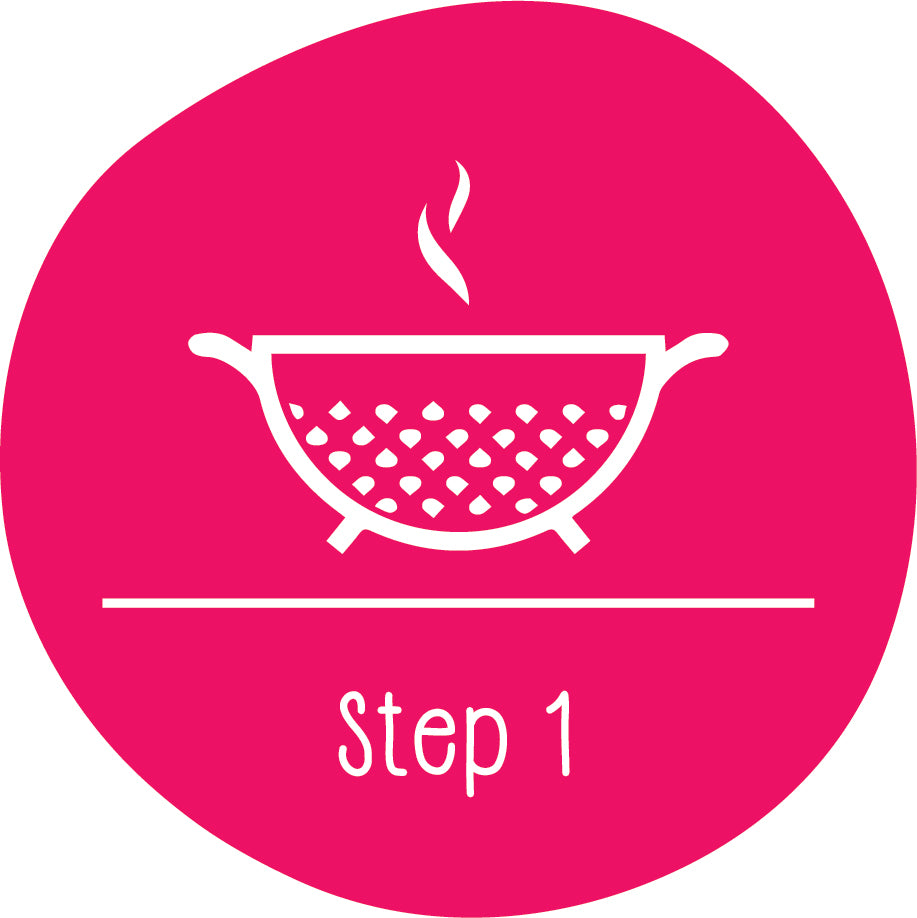 Make Sweet Tea
- Add 1Litre of water + 4 tbsp Sugar + 2 tbsp tea in a clean container.
- Bring to boil.
- Sieve and keep aside to cool.
- Use tea bags to skip sieving.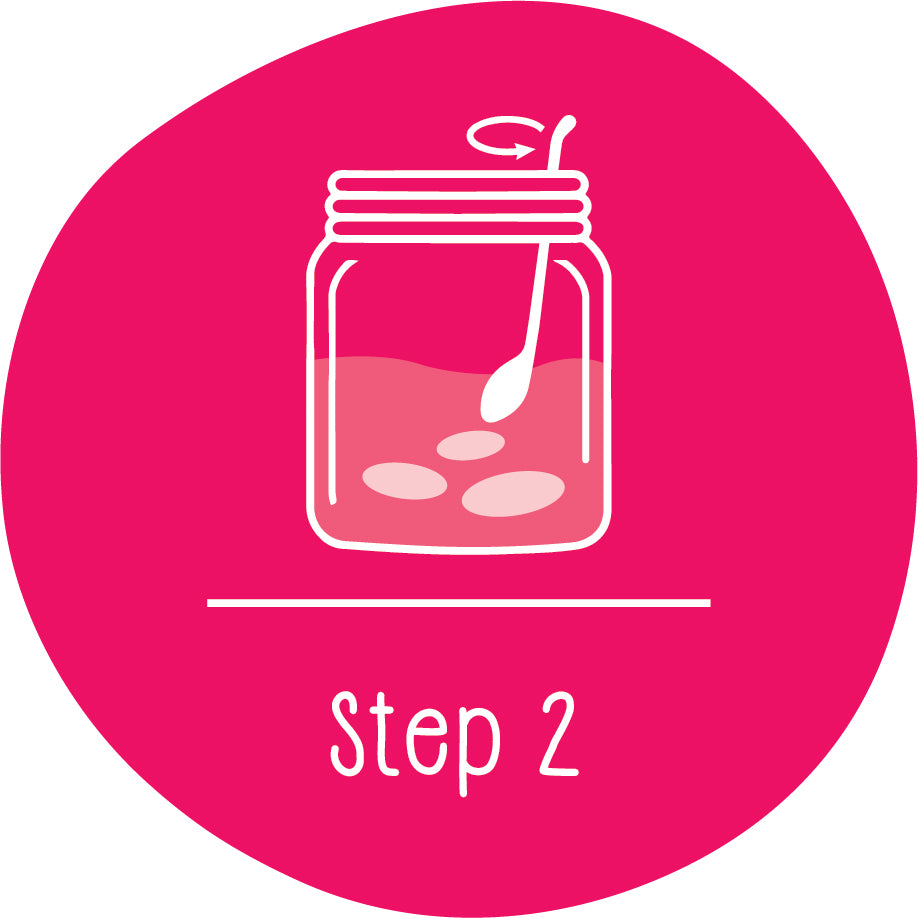 Add Kombucha SCOBY
Use a glass jar to combine our Kombucha SCOBY pack with the cooled sweet tea.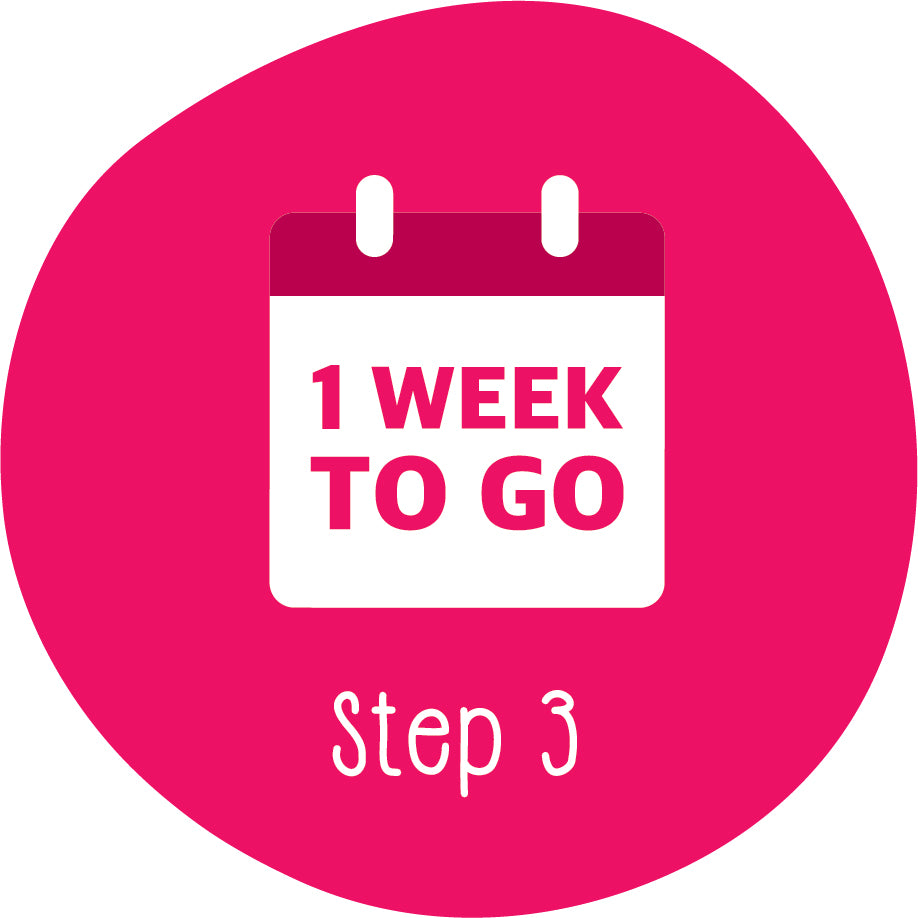 Leave it to Ferment
- Cover the jar with a breathable cloth (an old t-shirt will work too).
- Leave to ferment in a cool dry environment of 20 – 29 degree Celsius for 7 – 10 days.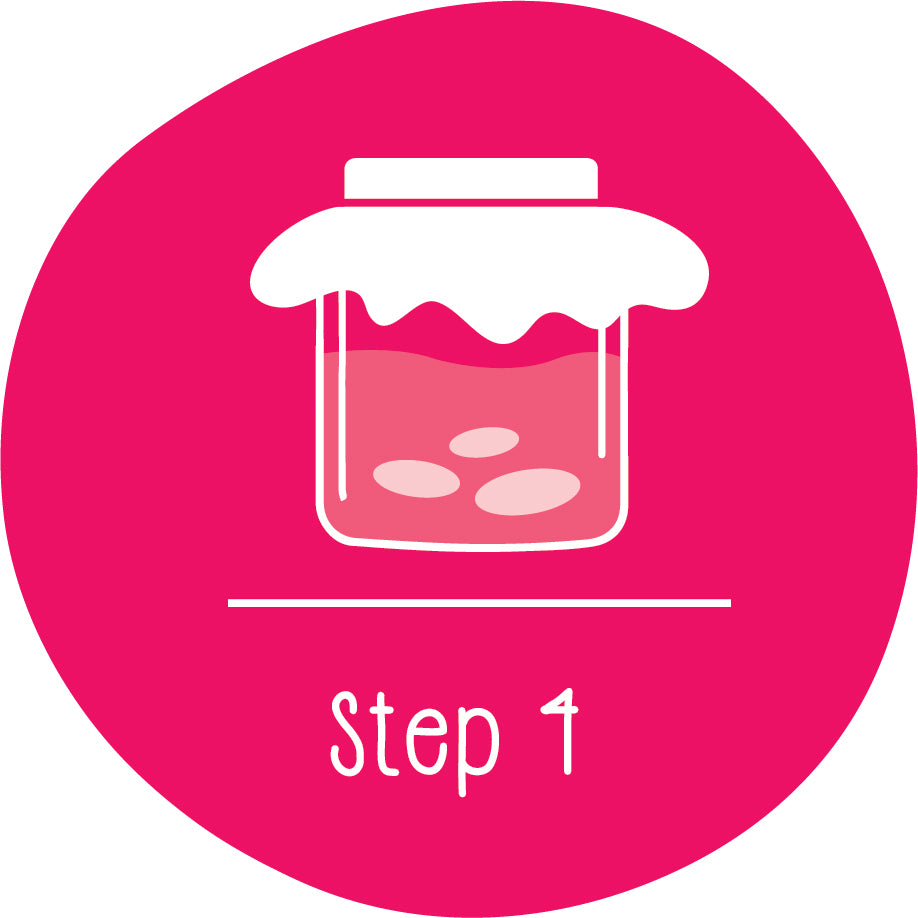 Flavour and Fizz
- Kombucha should be stored under refrigeration.
- You can flavour it and even carbonate it if you want to!
- Please note: If you intend to brew another batch, make sure to keep aside 250 ml of starter tea and the newly formed baby SCOBY.
FAQ
Know your Ferments
Know your Facts
SCOBY stands for "Symbiotic Culture Of Bacteria and Yeast." It's the heart of the Kombucha brewing process. The SCOBY ferments sweet tea into Kombucha by converting the sugars into beneficial acids, creating a fizzy, tangy beverage. Without a SCOBY, you can't make authentic Kombucha.


Absolutely! Our Kombucha SCOBY Deluxe Kit is designed with beginners in mind. It includes all essential equipment and detailed instructions, making it incredibly easy for anyone new to Kombucha brewing to get started.


If you're not using the SCOBY immediately, store it in a "SCOBY hotel," which is simply a jar filled with some Kombucha from a previous batch. Keep the jar tightly sealed and store it in a cool, dark place. You can store it in the fridge, but be sure to bring it to room temperature before starting a new brew.
Definitely! Kombucha naturally carbonates during the fermentation process. However, for extra fizziness, you can perform a secondary fermentation. Simply bottle the brewed Kombucha with a little bit of sugar and allow it to ferment for an additional 3 to 7 days.
If your Kombucha is too sour, it means it has fermented for too long. Shorten the fermentation time for your next batch. If it's too sweet, extend the fermentation period to allow the SCOBY more time to consume the sugars.


A healthy SCOBY can be reused indefinitely, provided it is well taken care of. Over time, you'll notice that the SCOBY thickens and may produce "baby" SCOBYs. You can separate these to start new batches, share with friends, or create a SCOBY hotel for future use.


Zoh's Kombucha SCOBY is the top choice in India due to its unparalleled quality, cultivated in an optimal environment tailored for the Indian climate. Designed by expert microbiologists, it undergoes rigorous testing for safety and potency. Paired with our comprehensive support, premium ingredients, and India-centric approach, Zoh ensures an authentic and hassle-free Kombucha brewing experience for every enthusiast.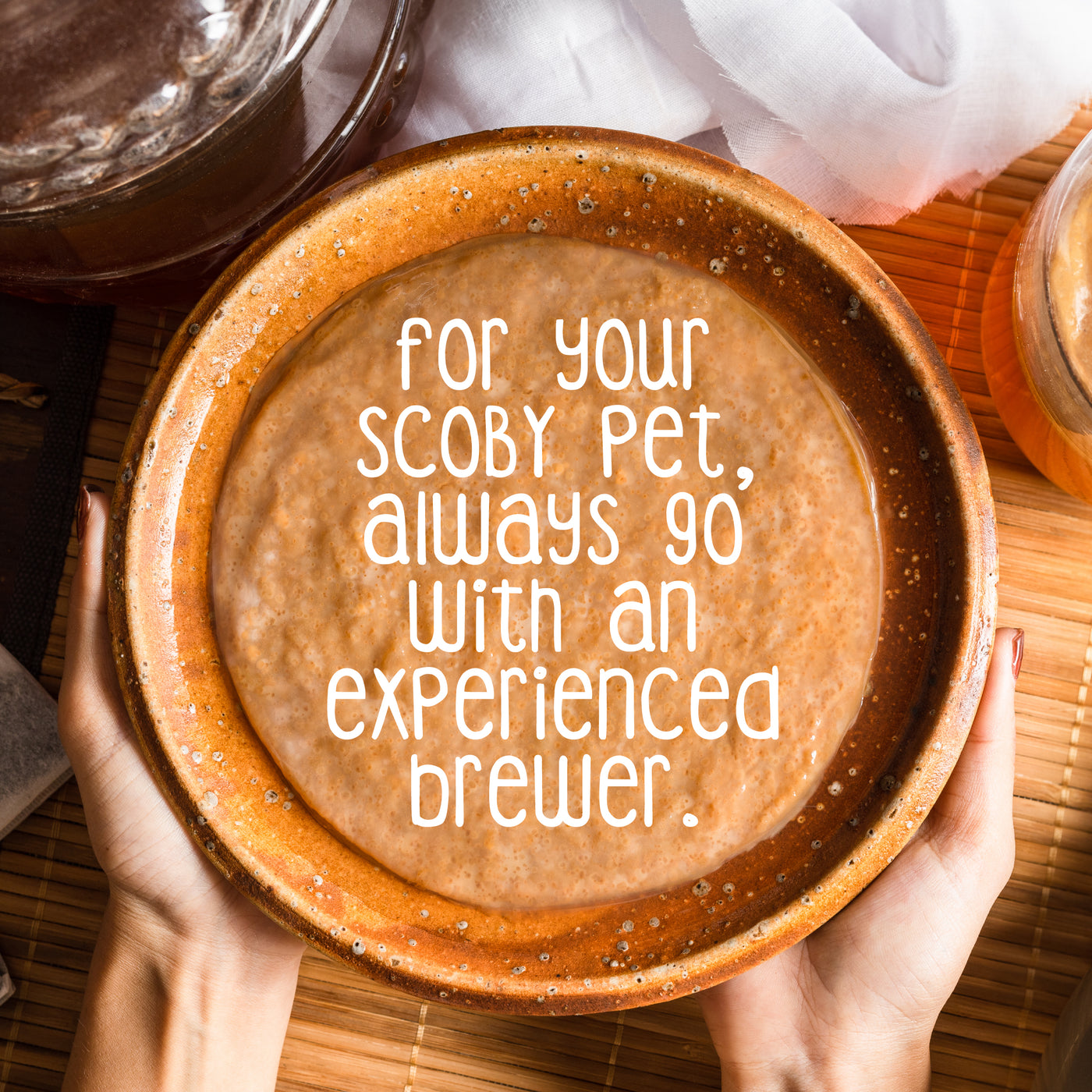 The Rise of Kombucha in India
Kombucha, a fermented tea beverage, has been brewing a storm in India for quite some time. With its unique taste and numerous health benefits, it's no wonder that more and more Indians are embracing this delightful probiotic drink.

At Zoh Probiotics, we're proud to be at the forefront of this movement, offering India's widest range of Kombucha products.