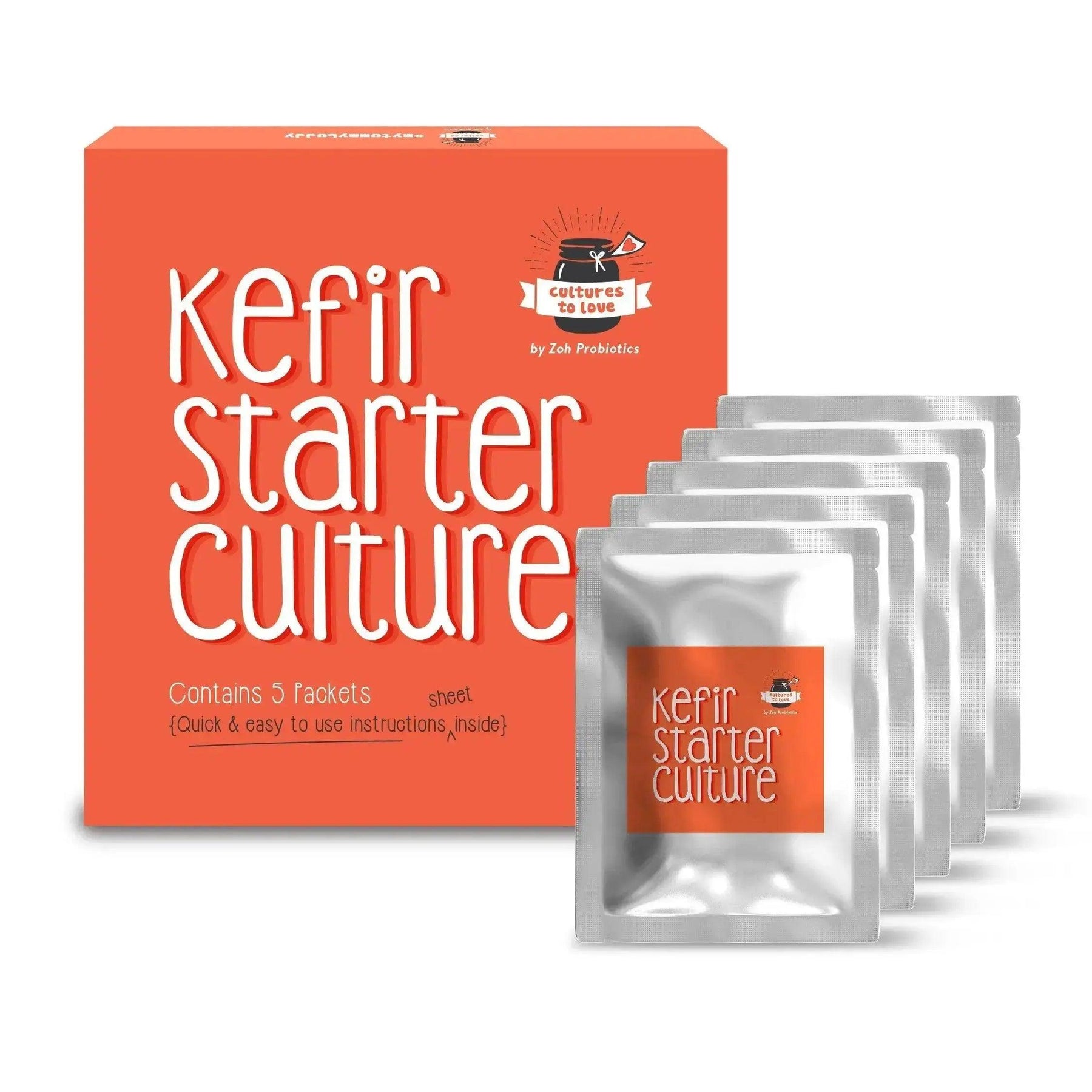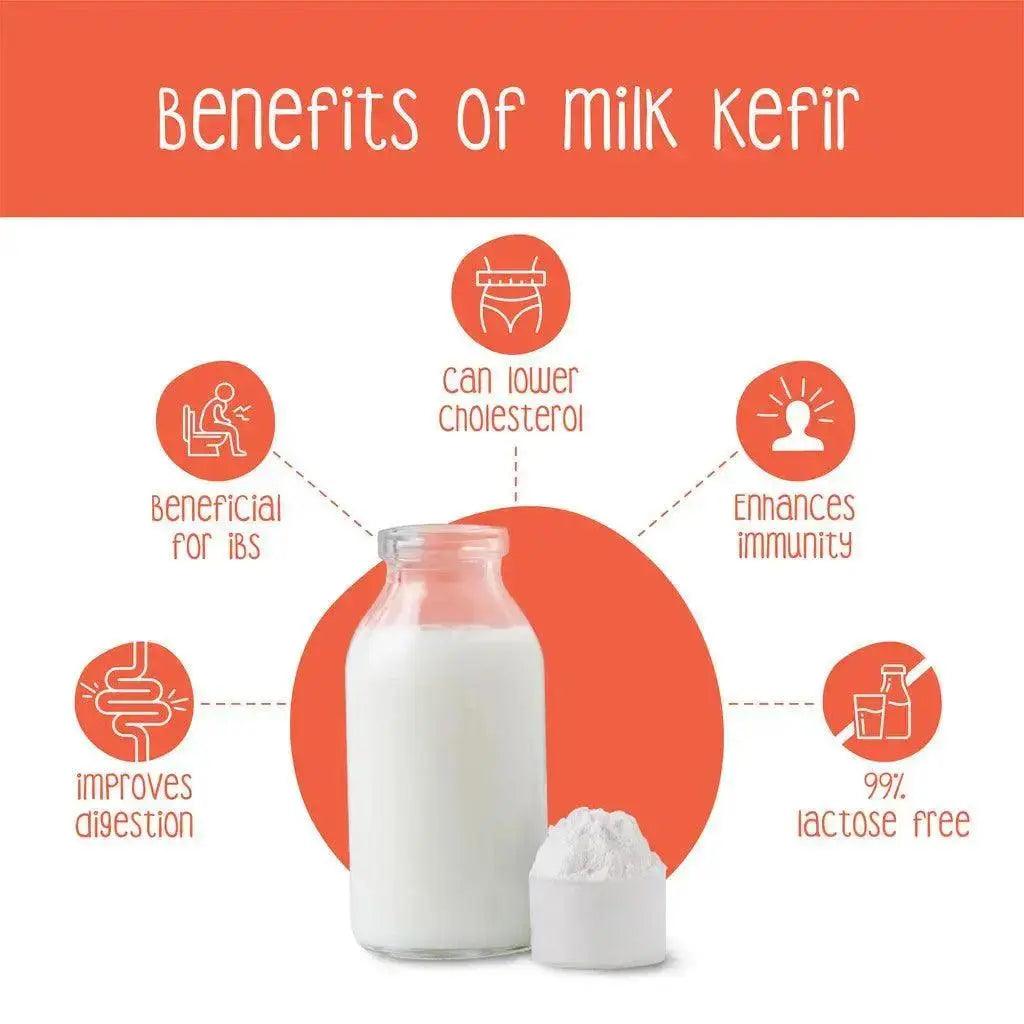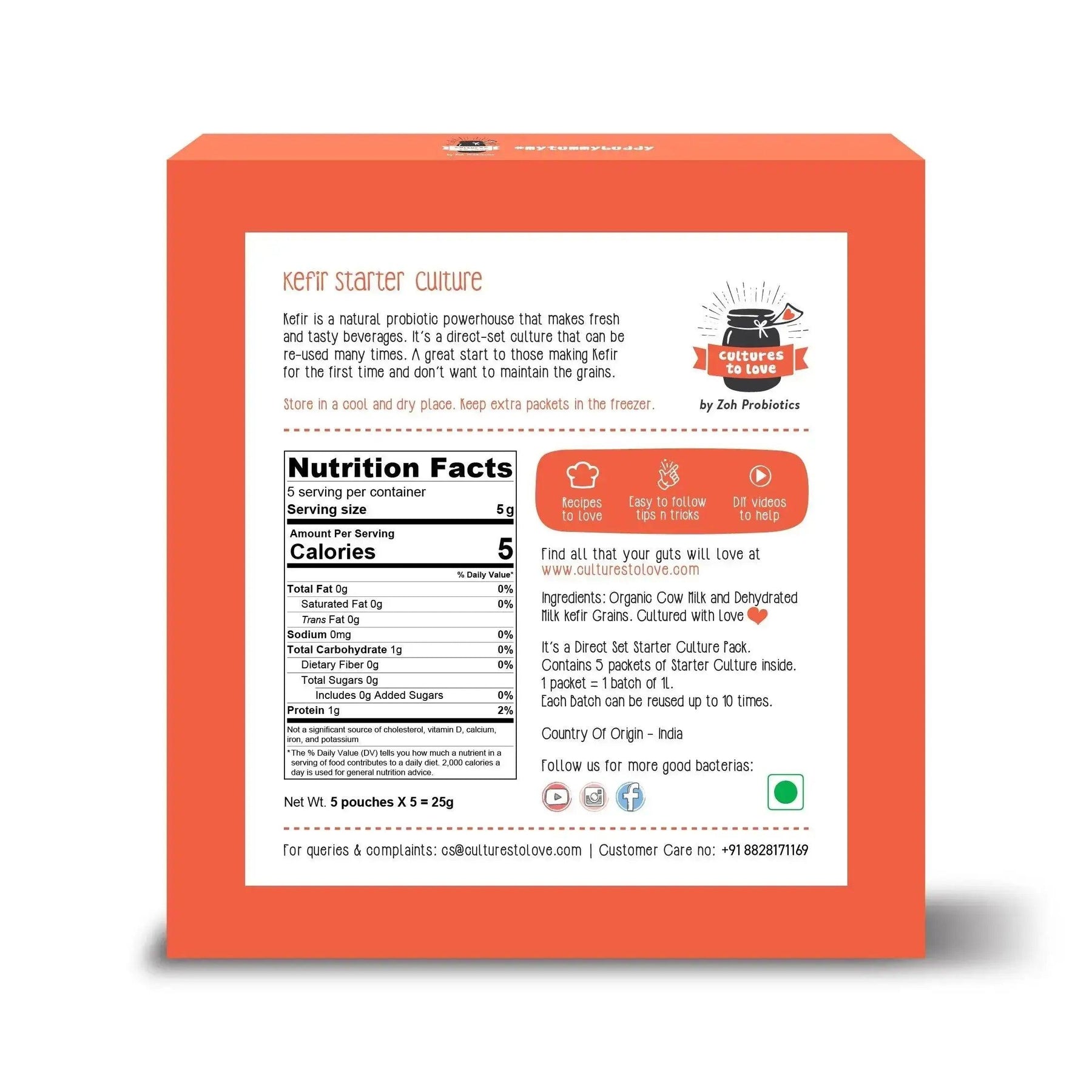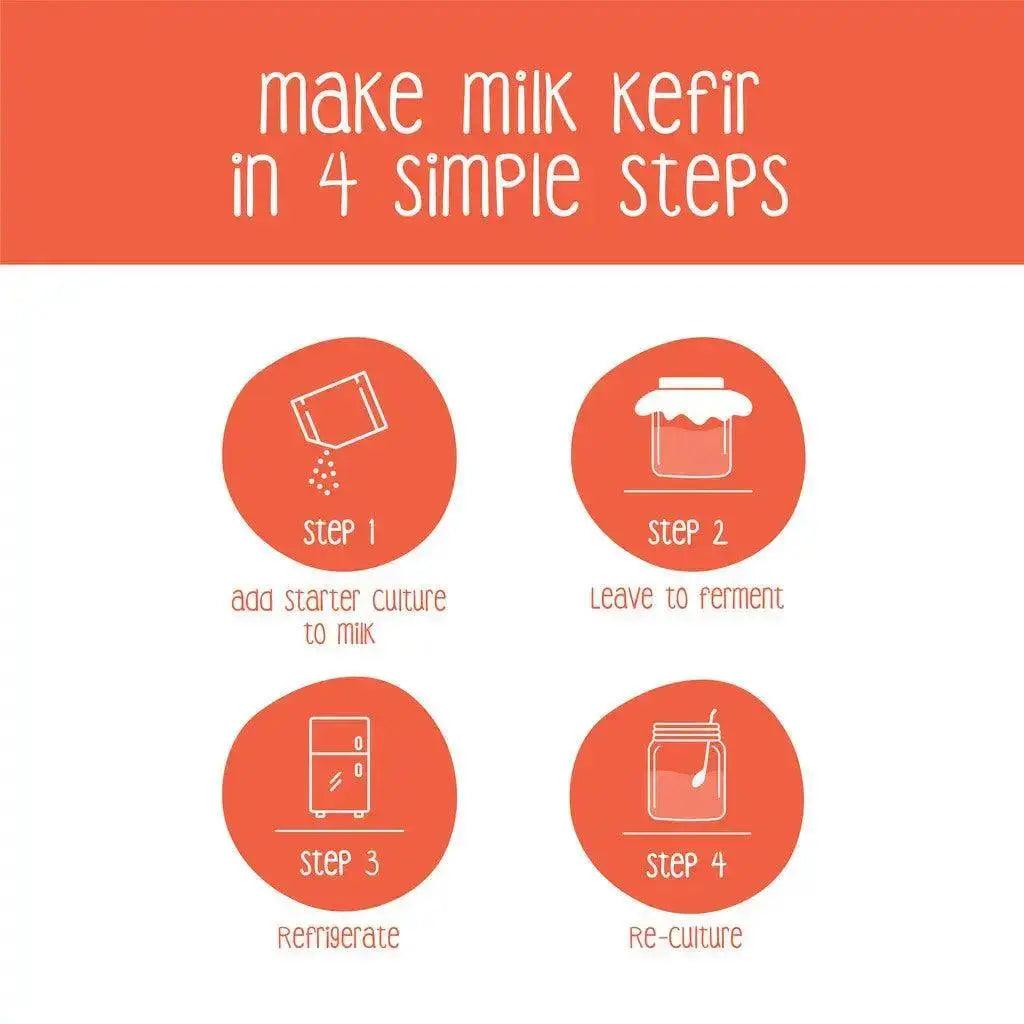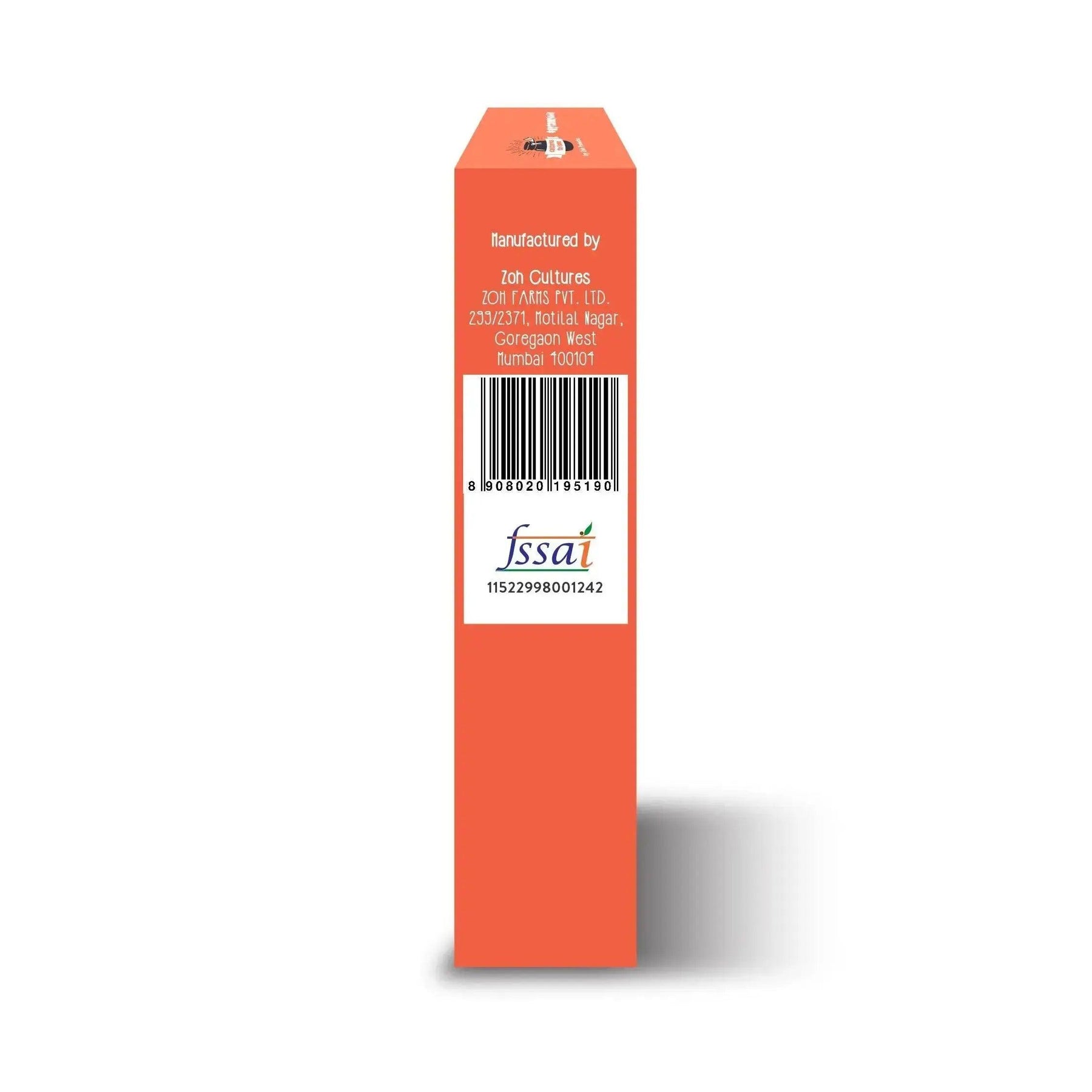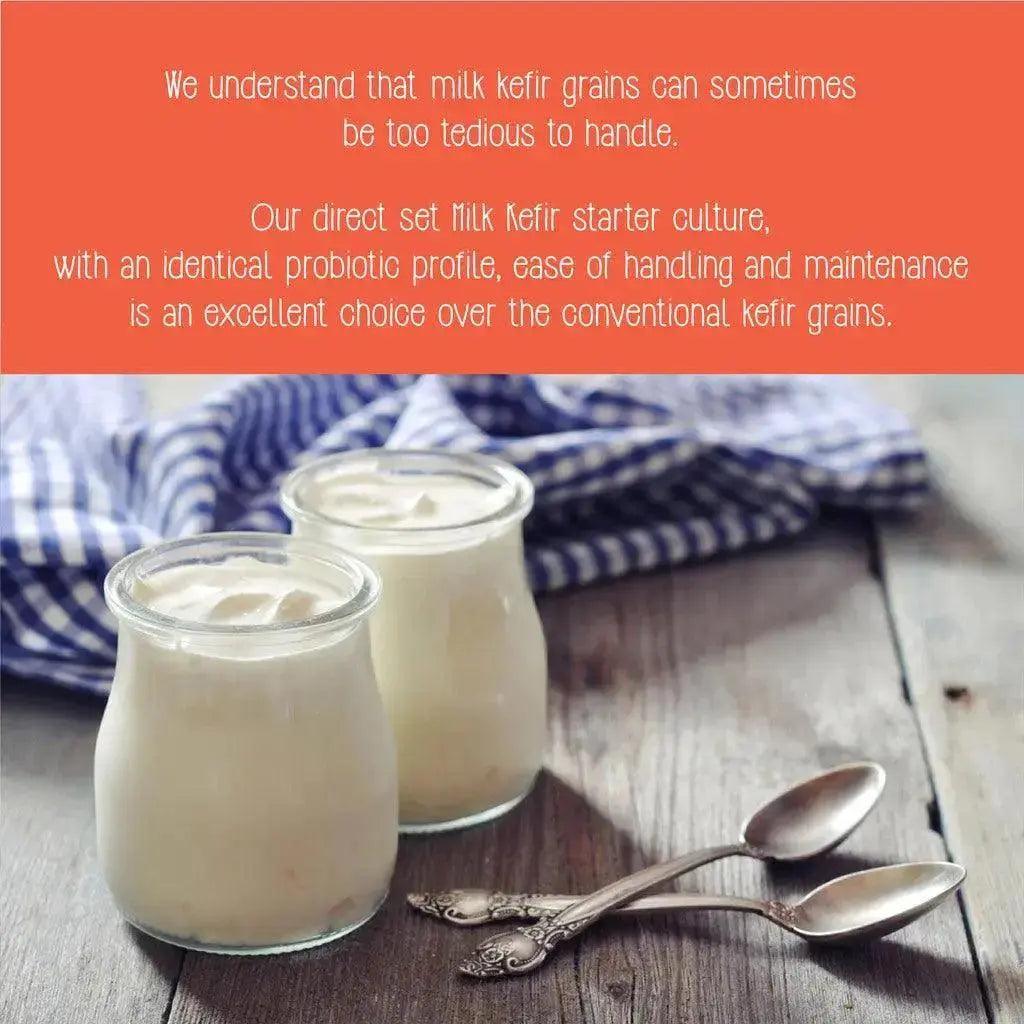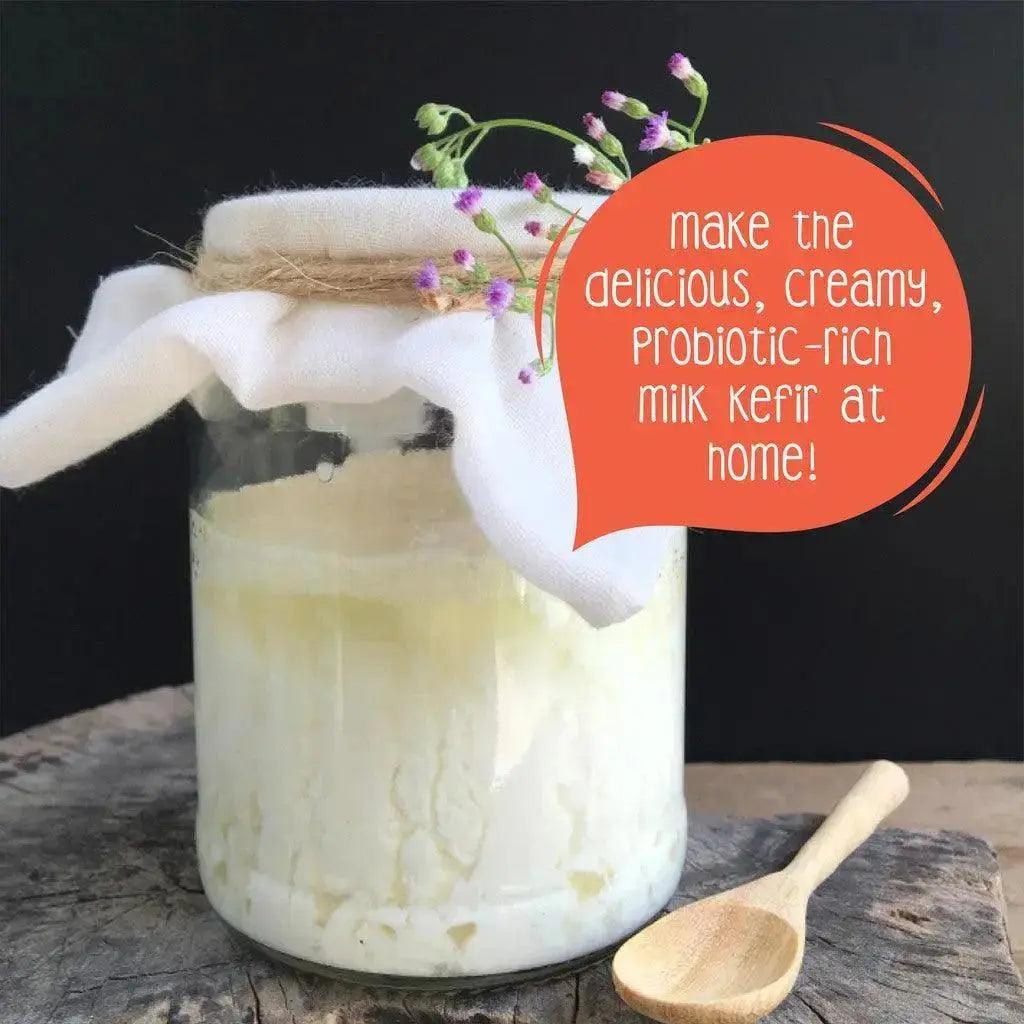 Effortless Organic Milk Kefir Starter Culture | Probiotic Drink Powerhouse
Unlock a Universe of Probiotics with Effortless Organic Milk Kefir Starter


🚀 Kick-start Kefir Adventure: 🚀 No more fumbling around! With Zoh Probiotics Milk Kefir Starter Culture, getting started on your fermented drink journey is a breeze - no feeding, no sieving, no fuss! Your first step into the world of homemade kefir is just a tear away! 👌
🌈 Full Probiotic Spectrum: 🌈 Made from organic kefir grains, our fermented milk kefir starter culture offers all 55-60 strains of friendly bacteria and yeast. Same fab probiotics as traditional kefir, but way easier! 🥳
💰 Pocket-friendly Probiotic Power: 💰 With 5 sachets making over 100 litres of fermented kefir, you're in for weeks of gut-friendly goodness without straining your wallet. Each batch gives you 2-10 litres and can be re-cultured 5-10 times. That's a lot of kefir, my friend! 💪
🎊 Choose Your Milk: 🎊 Whether you're into goat milk, skimmed, whole, A2, or you're all about plant-based like soya, peanut, coconut, we've got you covered! Mix and match for a world of fermented flavors. 🍼
💊 Get Your Gut Game Strong: 💊 Overdosed on antibiotics or medicines? Our kefir starter helps reintroduce a whole array of good bacteria your body has been missing out on. Remember, you're not just what you eat, but what you digest with this fermented wonder! 🧠
🥇 Trust the Best: 🥇 Designed by top-notch nutritionists and microbiologists, our fermented kefir starter is third-party tested to ensure a safe and premium quality experience. We're all about integrity and high quality. 🎯
🍹 Power-Packed Probiotic Potion: 🍹 Sip your way to better gut health with this probiotic powerhouse. Enjoy the unique tangy flavor of our fermented kefir while nourishing your gut and boosting well-being. 🏋️
🎁 In the Box: 🎁 Your probiotic party pack comes with 5 Pouches of Organic Fermented Kefir Starter Culture. Each pouch gets you 2–10 litres per batch, reusable for 5–10 times. That's over 100+ litres of homemade fermented kefir! Plus, our super-friendly customer support and handy instruction sheet. 😊
Brewing your own kombucha with a live SCOBY can be a fun and rewarding experience. Not only does it result in a delicious and unique-tasting beverage, but it also offers many health benefits. In th...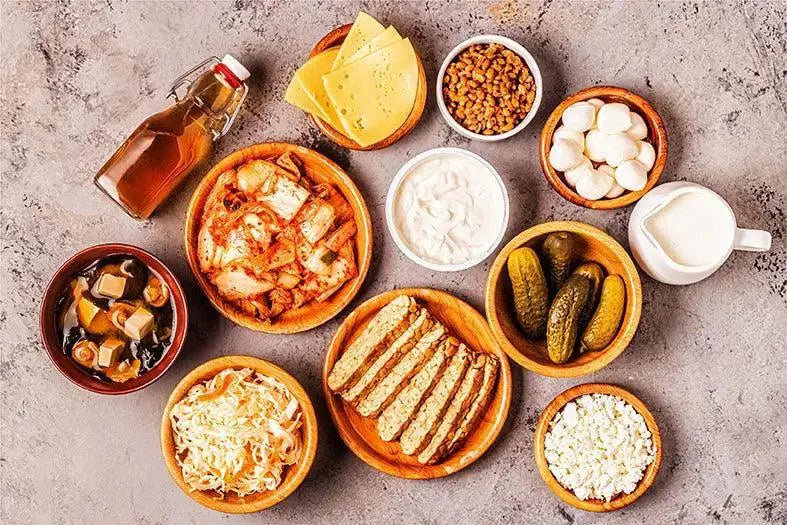 The traditional way of natural preservation, fermentation has a mammoth hold on the overall well being of a human body.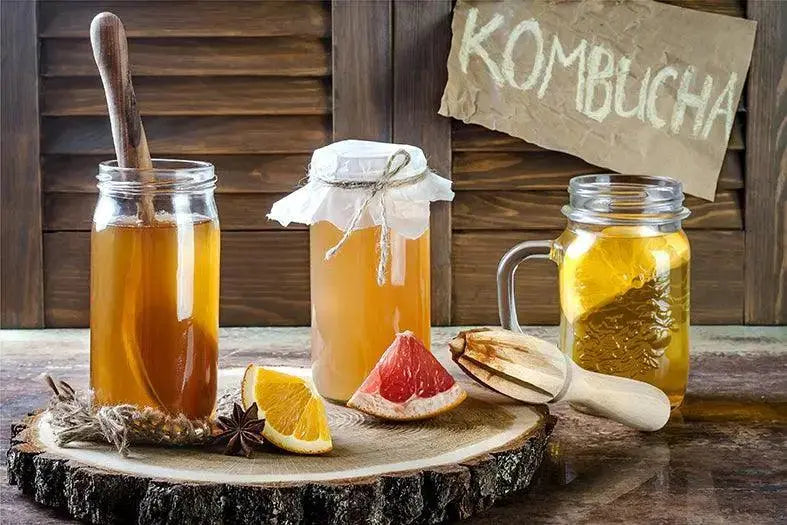 This fermented Tea beverage has been brewing a storm for quite some time now and is proving to be the real deal.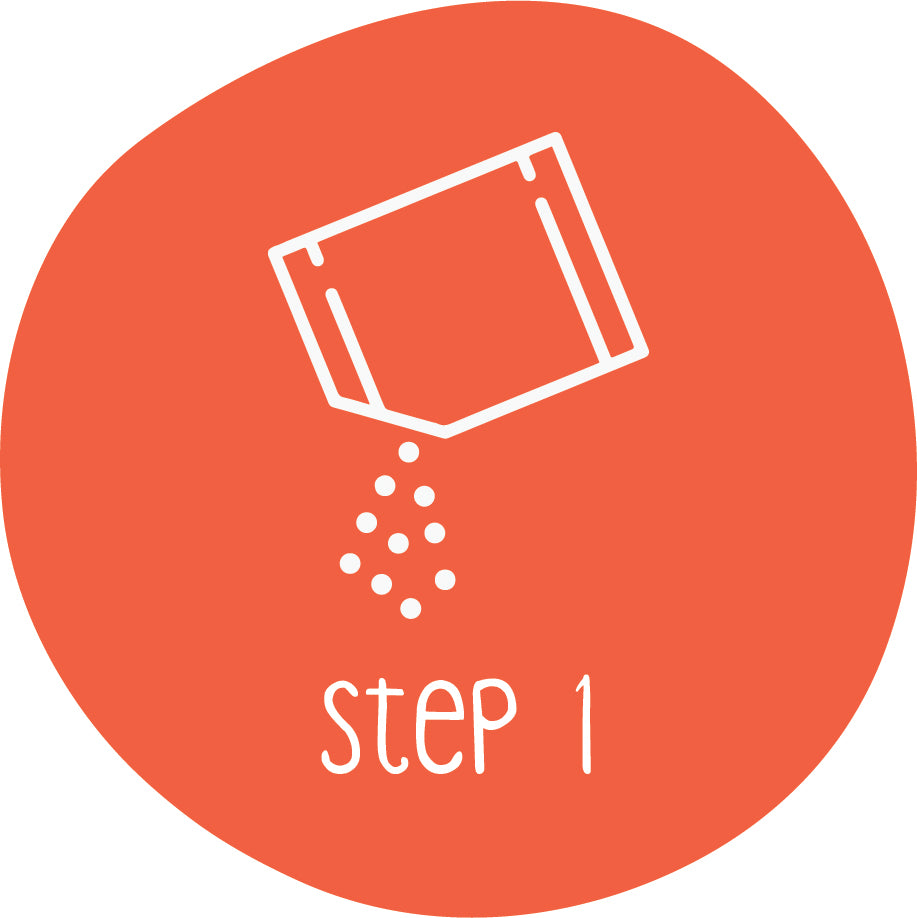 Add Kefir Starter culture
In a glass jar combine 1L Milk and empty 1 (out of the 5) packet of Kefir starter culture into it. Mix with a wooden/ plastic spatula.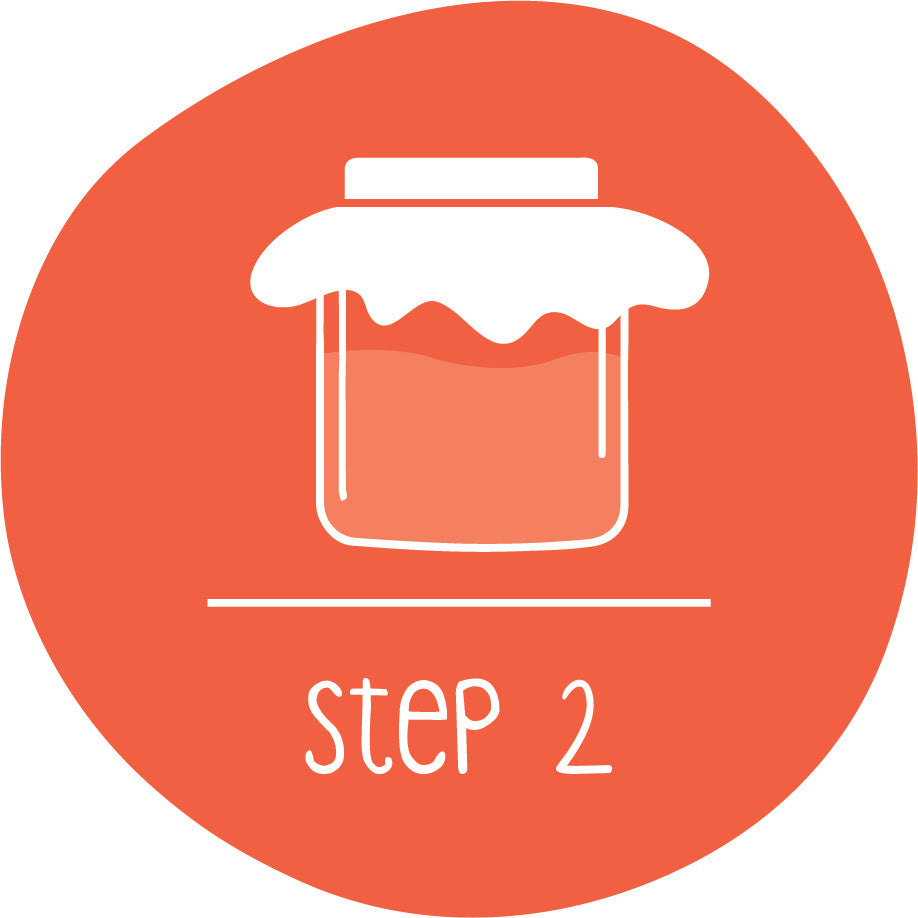 Ferment
Leave the mixture to ferment at 20-29 degrees for 24-36 hrstill it sets. Intermittently check if the kefir has set which is when it acquires a thick curd-like consistency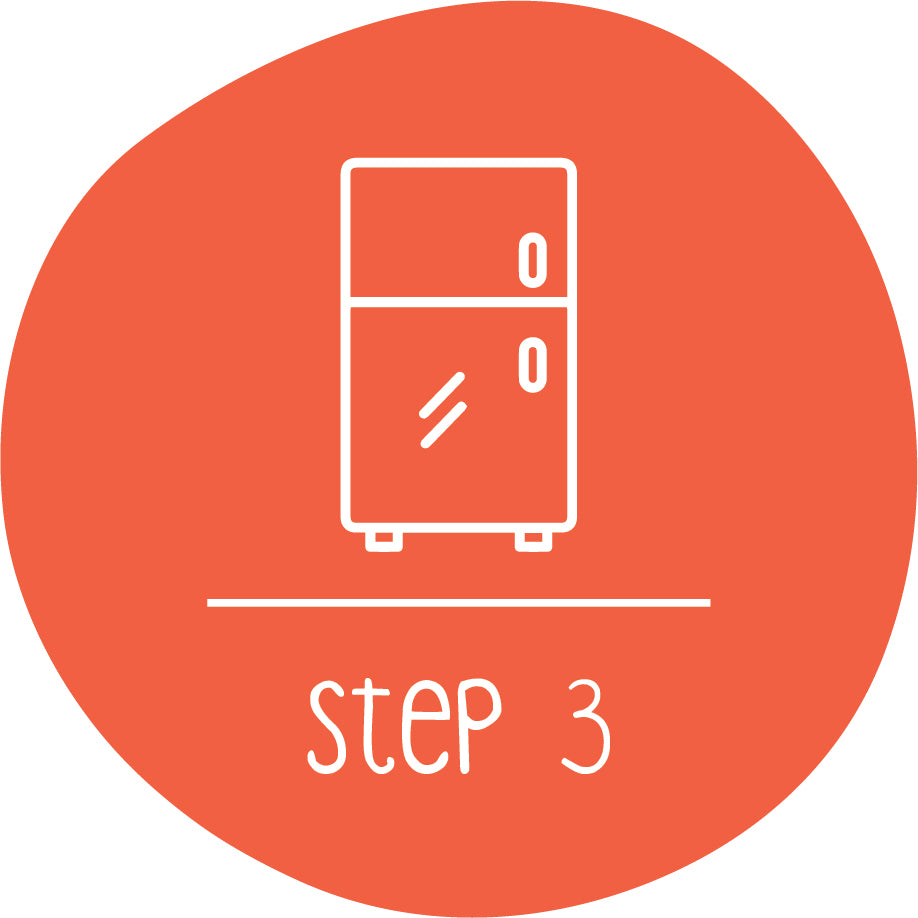 Refrigerate
Once the kefir has set, refrigerate the jar with a lid for 8 hrs. Kefir is ready.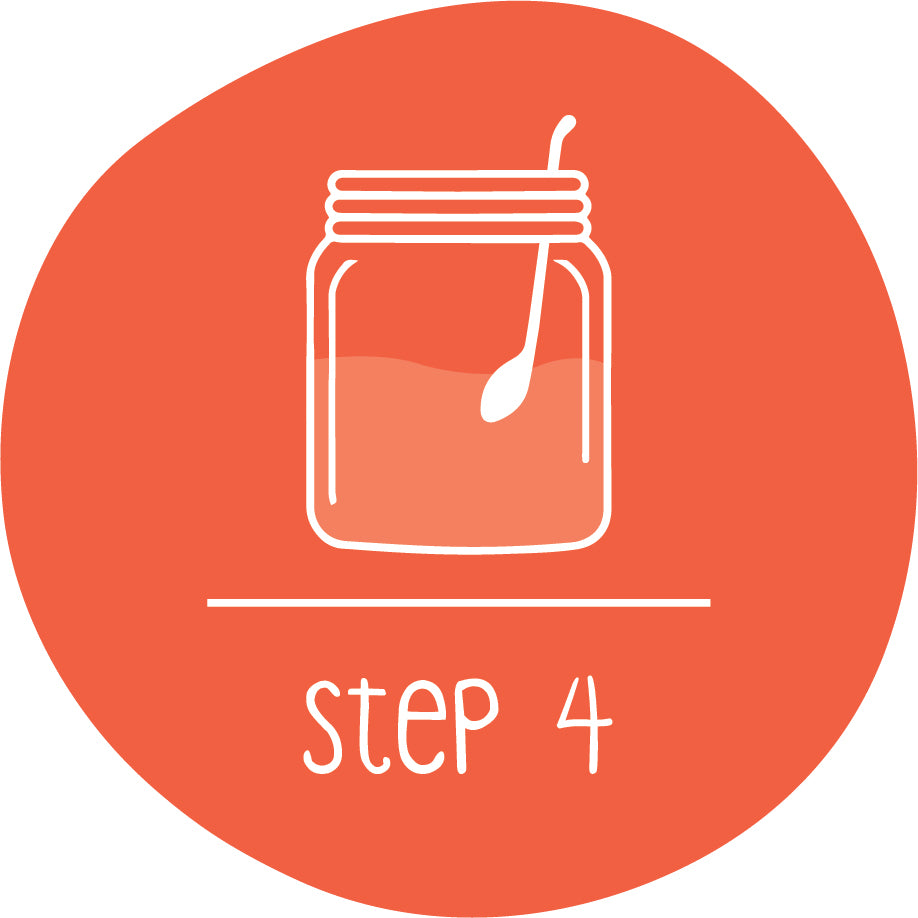 Re-Culturing
Keep aside 3 tbsp of Kefir to re-culture. Repeat the process.

FAQ
Know your Ferments
Know your Facts
The beauty of our products lies in their adaptability to your lifestyle. Both Milk Kefir Starter Culture (KSC) and Milk Kefir Grains (MKG) offer identical probiotic profiles. However, KSC is ideal for modern, busy lives as it doesn't require continuous feeding—a testimony to our focus on customer convenience. MKG is for those who can provide continuous care, serving as an everlasting source of probiotics if well-maintained.
Yes, you can! Our Milk Kefir is 99% lactose-free. The fermentation process breaks down the lactose found in milk, making it easier to digest. Consuming small amounts may actually aid your gut in producing the enzyme lactase, which could eventually help reduce the severity of your lactose intolerance.



Is Milk Kefir Safe for Pregnant Women and Kids?
You're not limited to cow's milk. Feel free to experiment with various types, including A2, skim, toned, goat, and buffalo milk. For plant-based alternatives like nut mylks, remember they usually require additional steps like boiling and may need a binding agent like maltodextrin or rice flour for effective fermentation.
Our Starter Culture is designed for easy maintenance and can be used multiple times. If you're just starting with fermentation, it's a more convenient option compared to Kefir Grains.


No need to worry! Separation into whey and sour smell often means over-fermentation, which is a common part of the Kefir-making process. If setting is an issue, particularly in cold weather, simply keep it in a cool, dry, and dark place and reach out to us. If the issue persists, our customer support is always here to assist you.


Our Milk Kefir Starter Culture is optimized for dairy and nut-based milks. If you're looking to make Water Kefir, we recommend our specialized Water Kefir Grains, which you can find on our website.


Zoh's Kombucha SCOBY is the top choice in India due to its unparalleled quality, cultivated in an optimal environment tailored for the Indian climate. Designed by expert microbiologists, it undergoes rigorous testing for safety and potency. Paired with our comprehensive support, premium ingredients, and India-centric approach, Zoh ensures an authentic and hassle-free Kombucha brewing experience for every enthusiast.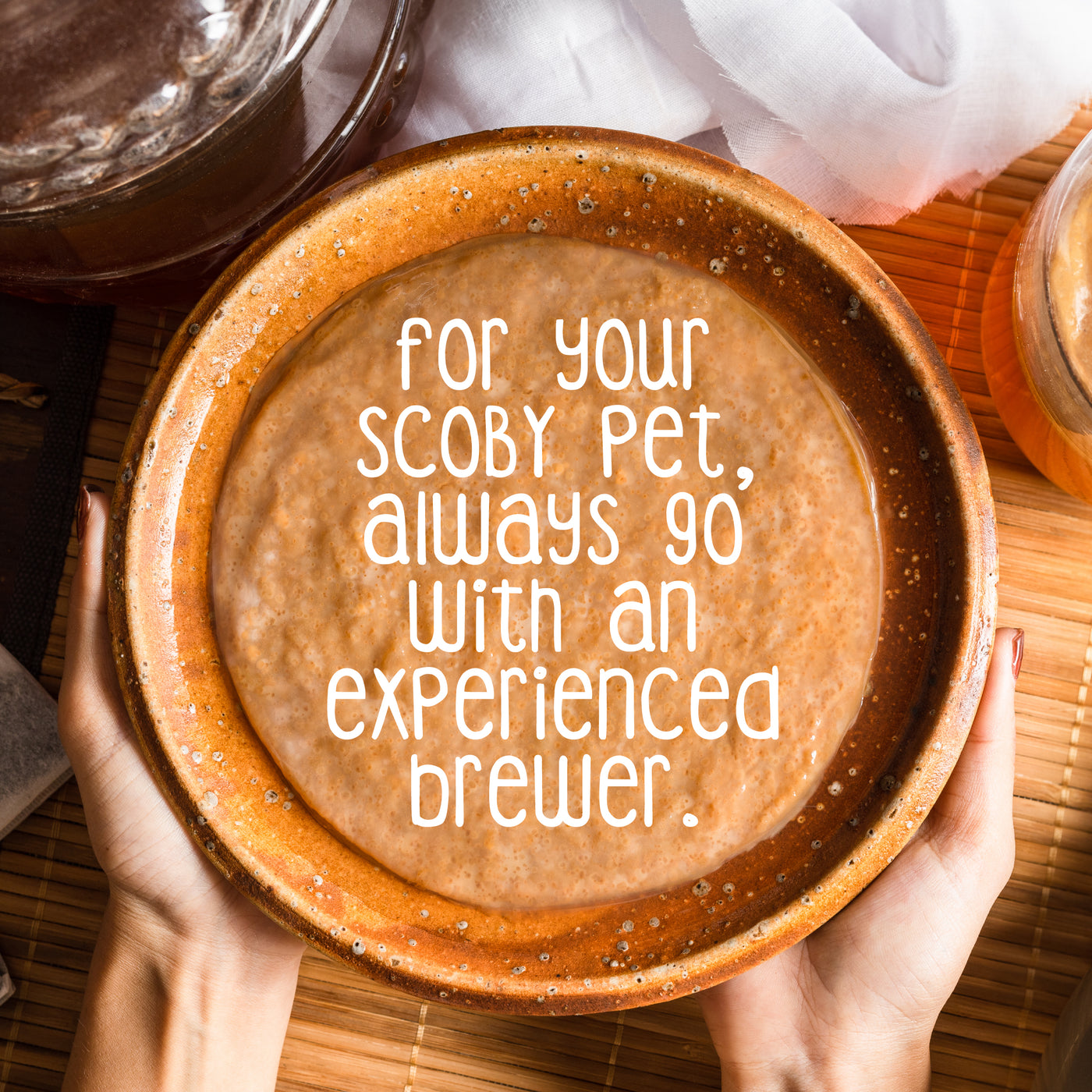 The Rise of Kombucha in India
Kombucha, a fermented tea beverage, has been brewing a storm in India for quite some time. With its unique taste and numerous health benefits, it's no wonder that more and more Indians are embracing this delightful probiotic drink.

At Zoh Probiotics, we're proud to be at the forefront of this movement, offering India's widest range of Kombucha products.