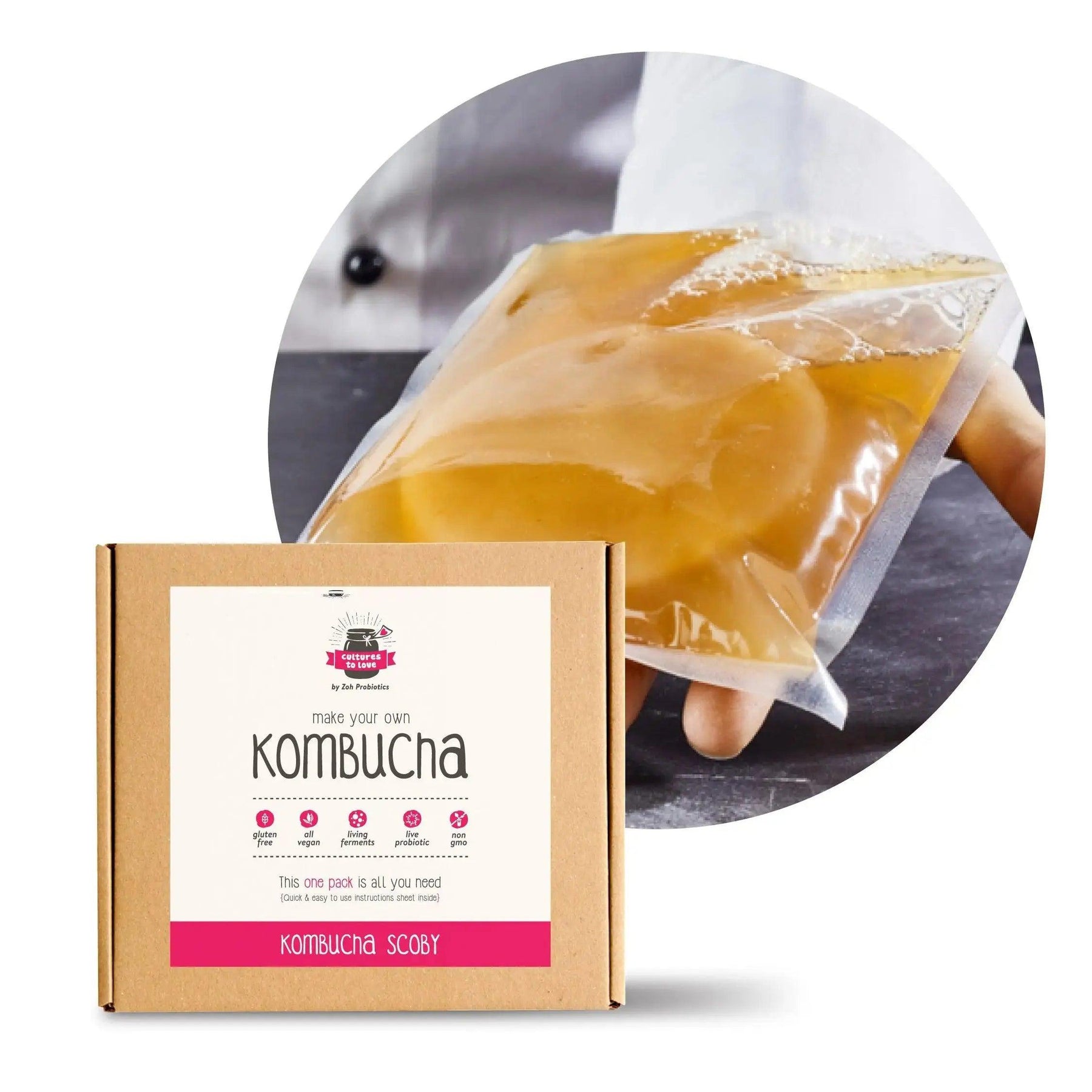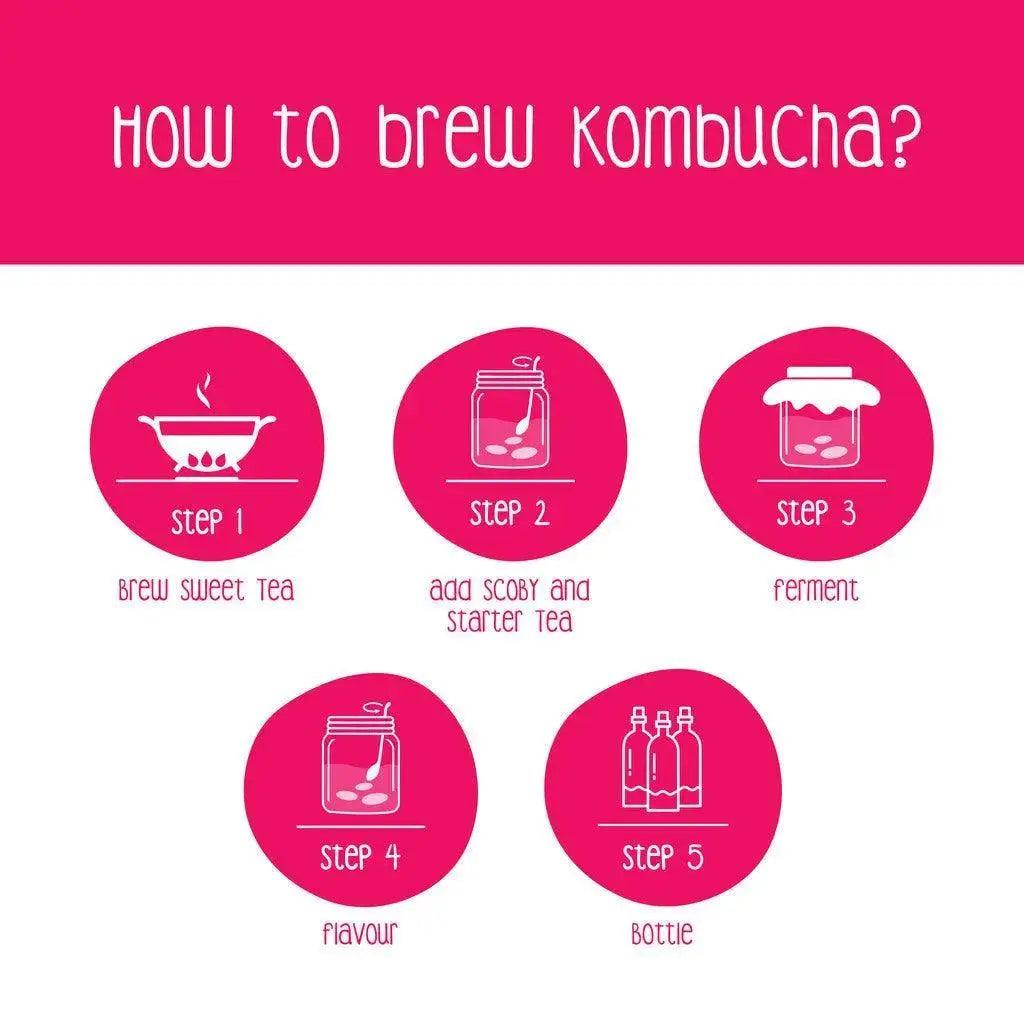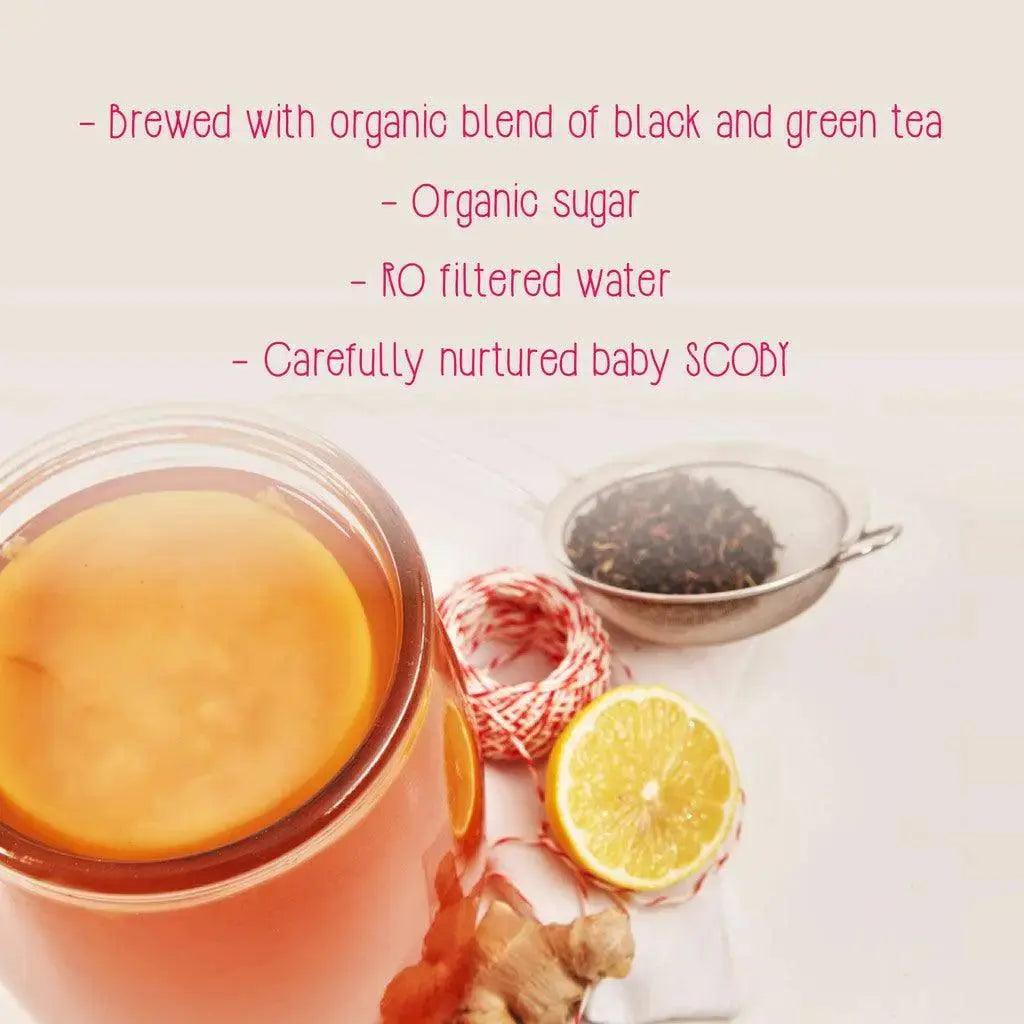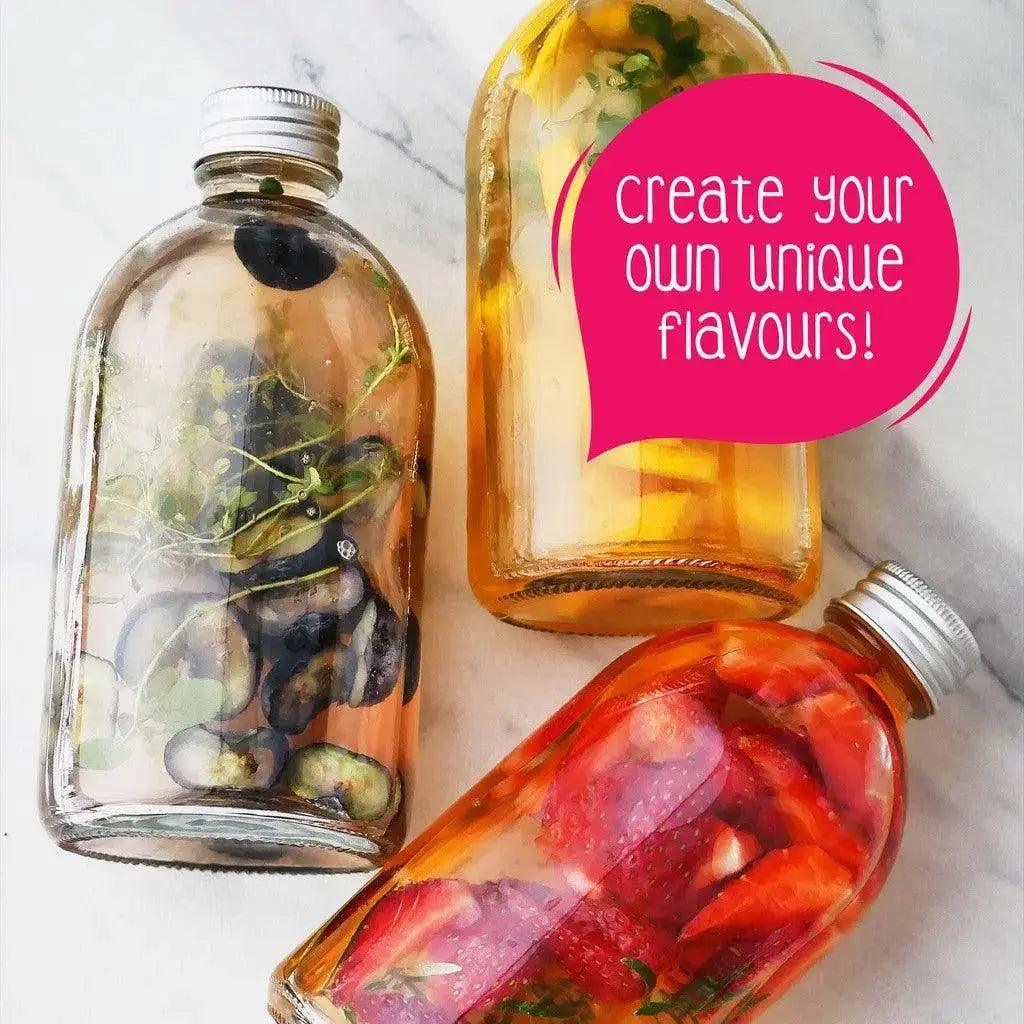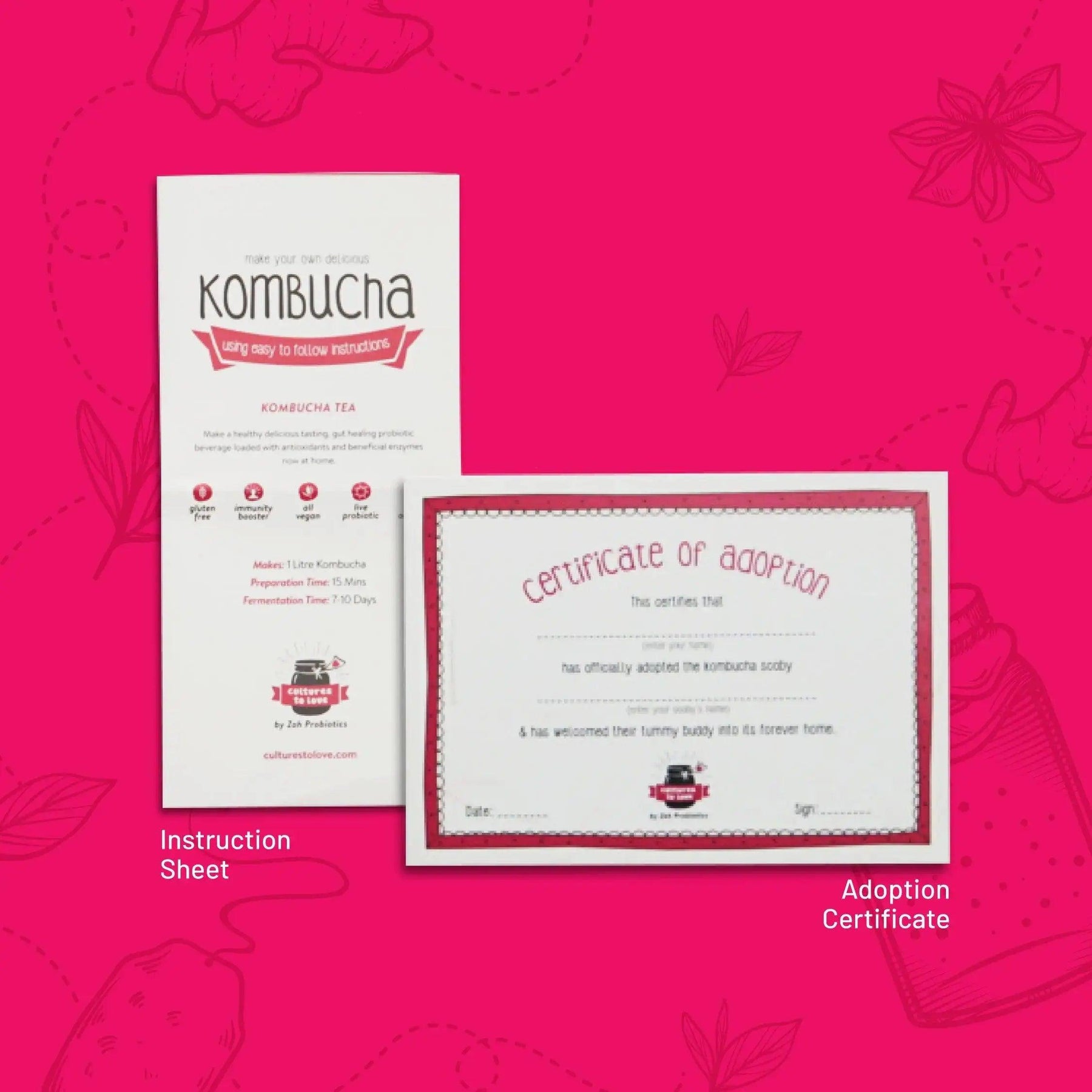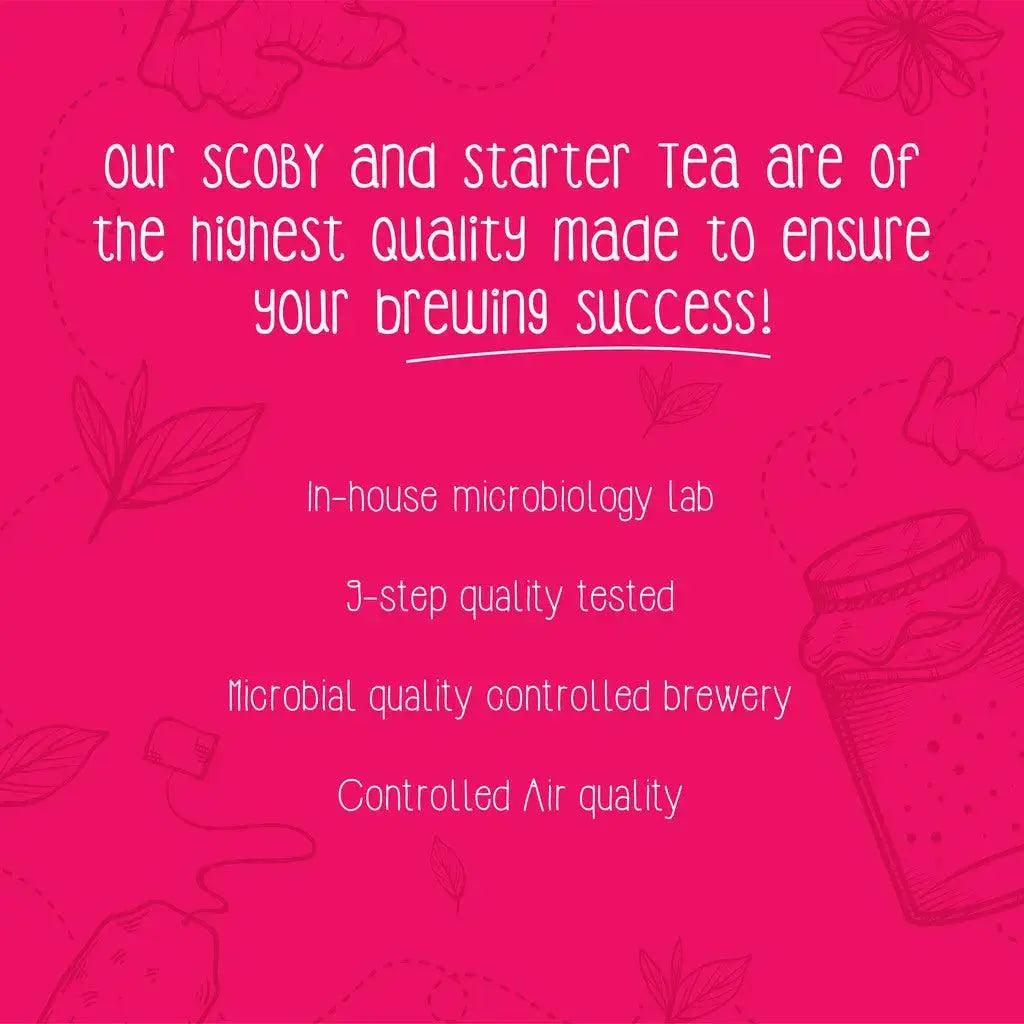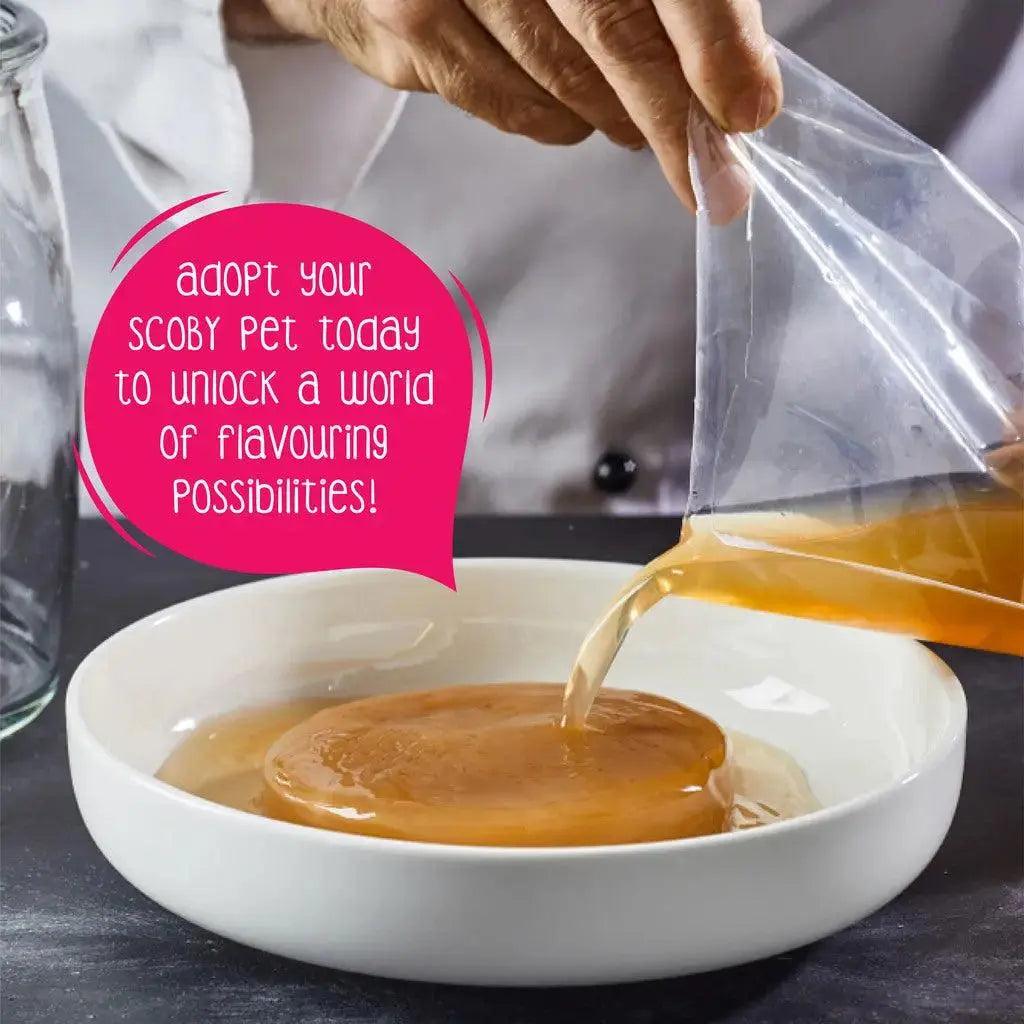 Buy Kombucha SCOBY in India: Ultimate Starter Culture by Zoh Probiotics
Experience Authentic Indian Kombucha Brewing With Zoh's SCOBY Starter Culture 

🎉 Discover True Kombucha: Dive into the world of authentic fermentation with Zoh, leading the rise of Kombucha in India. Our SCOBY starter culture is your gateway to perfect brewing.
🔄 Durable & Sustainable: Zoh provides a robust starter culture for countless brews. Experience the legacy of a brand started with passion for quality.
🎯 Scientifically Designed: Our SCOBY, a symbiotic culture of bacteria and yeast, is the fruit of expertise from top microbiologists and nutrition experts. With a rigorous 9-step Quality Check, your brew has never been in better hands.
🍃 Brewed in Small Batches: We ensure our Kombucha tea, made from a rich blend of green tea and organic sugar, retains its raw Kombucha authenticity. Every batch echoes the essence of traditional brewing.
🏢 Safety and Potency Assured: Each SCOBY undergoes strict testing in our state-of-the-art microbiology lab. Your homemade Kombucha boosts your immune system, and you can enjoy it risk-free.
⚡ Optimized Fermentation: Our SCOBY produces carbon dioxide naturally, ensuring your Kombucha has that sought-after fizz. Revel in the dynamic fermentation and the health benefits it brings.
📦 What's Included?: While this isn't our deluxe kit, our revered SCOBY Pellicle ensures a strong start to your brewing adventure. And, for those seeking a complete experience, check out our Kombucha SCOBY Deluxe Kit.
🙋‍♂️ Dedicated Support: Any questions? Our committed team stands by, ensuring your brewing process is seamless.
🍵 Elevate Your Brewing Skills: Join our specialized Kombucha Brewing Workshops. From novice to expert, there's something for everyone. Dive deep, refine your techniques, and stand out in the world of Kombucha brands.
👑 Commitment to Excellence: We'll make it right if your brew does not meet expectations. We ensure impeccable Kombucha every single time.
Curious about Kombucha's rise in India? Explore its journey and the myriad health advantages in our dedicated section.
Brewing your own kombucha with a live SCOBY can be a fun and rewarding experience. Not only does it result in a delicious and unique-tasting beverage, but it also offers many health benefits. In th...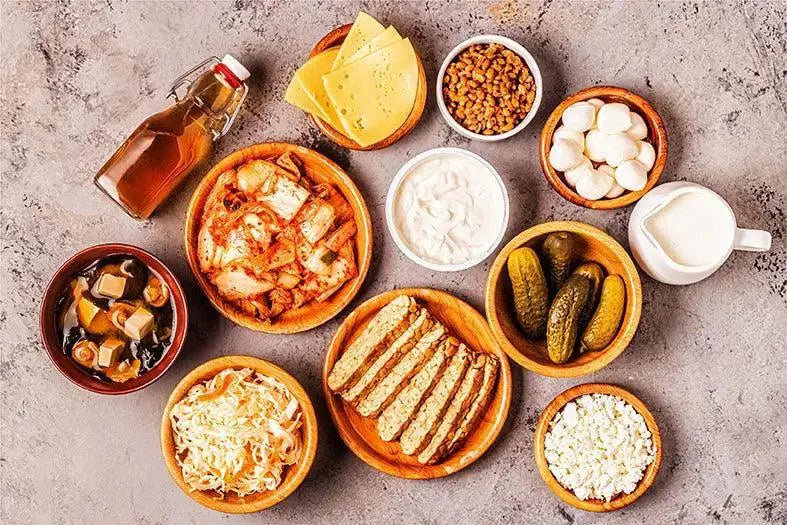 The traditional way of natural preservation, fermentation has a mammoth hold on the overall well being of a human body.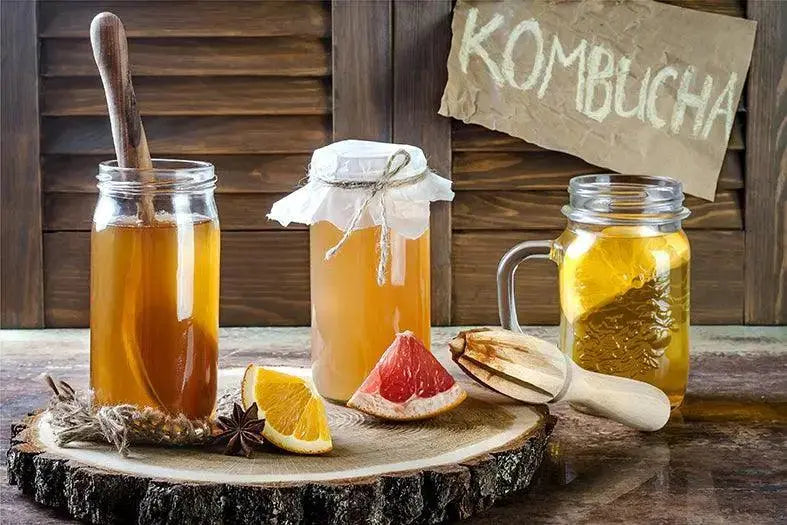 This fermented Tea beverage has been brewing a storm for quite some time now and is proving to be the real deal.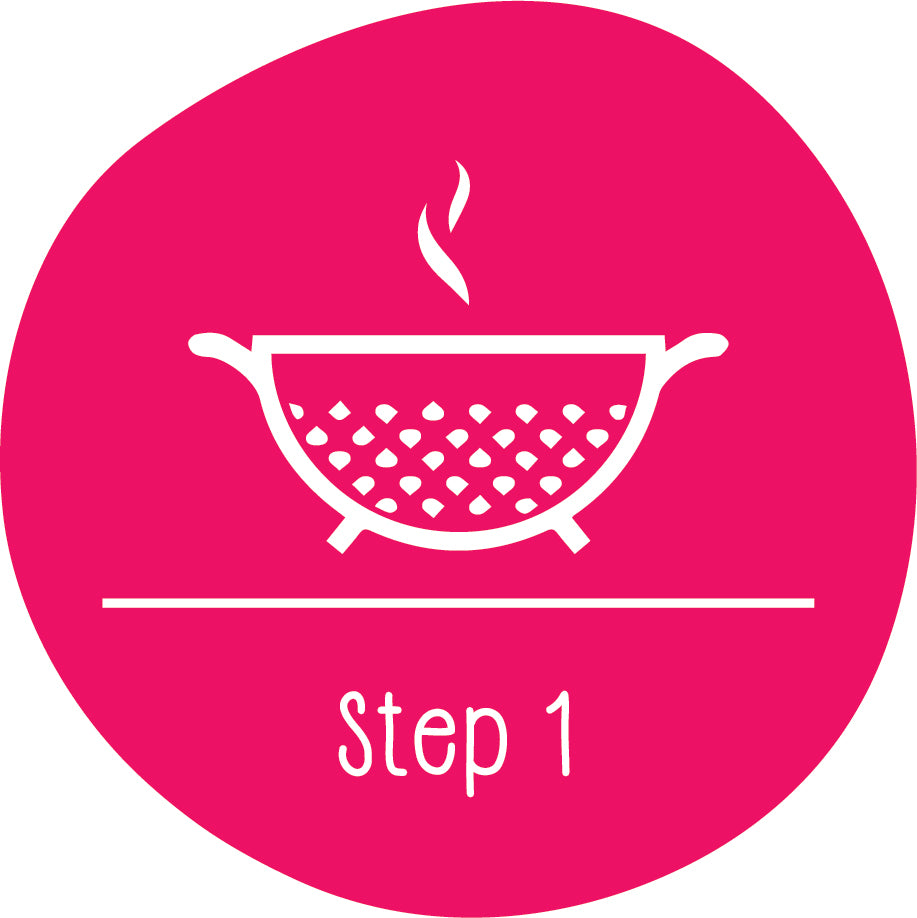 Make Sweet Tea
- Add 1Litre of water + 4 tbsp Sugar + 2 tbsp tea in a clean container.
- Bring to boil.
- Sieve and keep aside to cool.
- Use tea bags to skip sieving.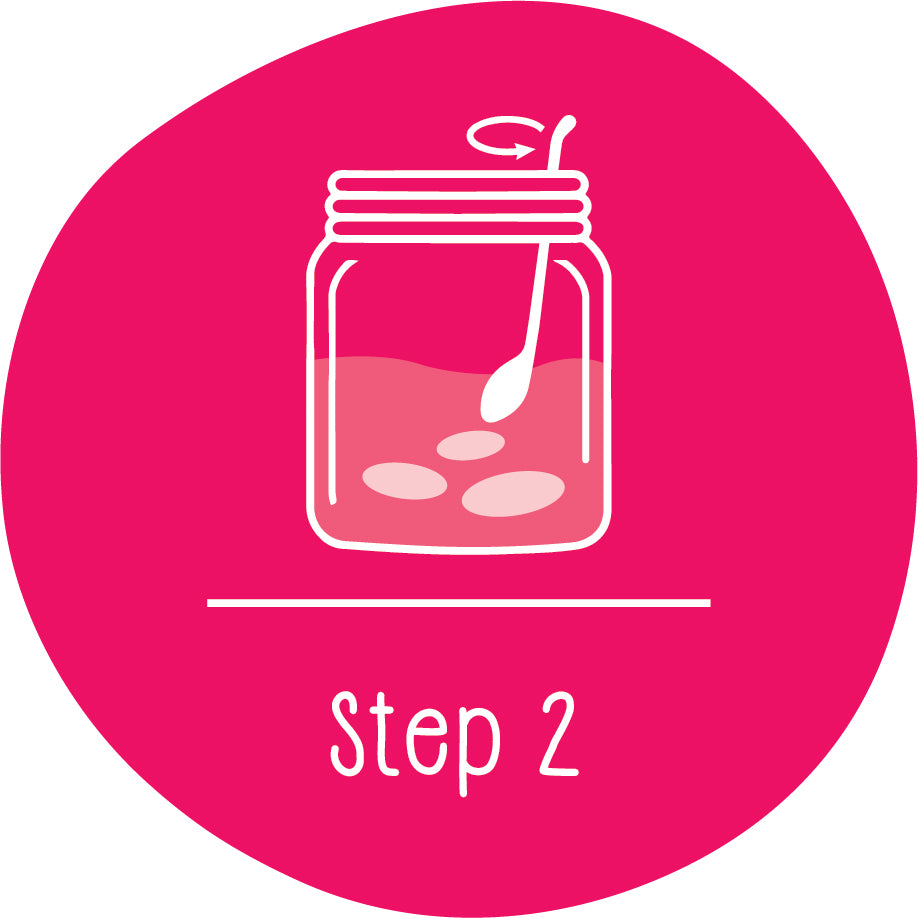 Add Kombucha SCOBY
Use a glass jar to combine our Kombucha SCOBY pack with the cooled sweet tea.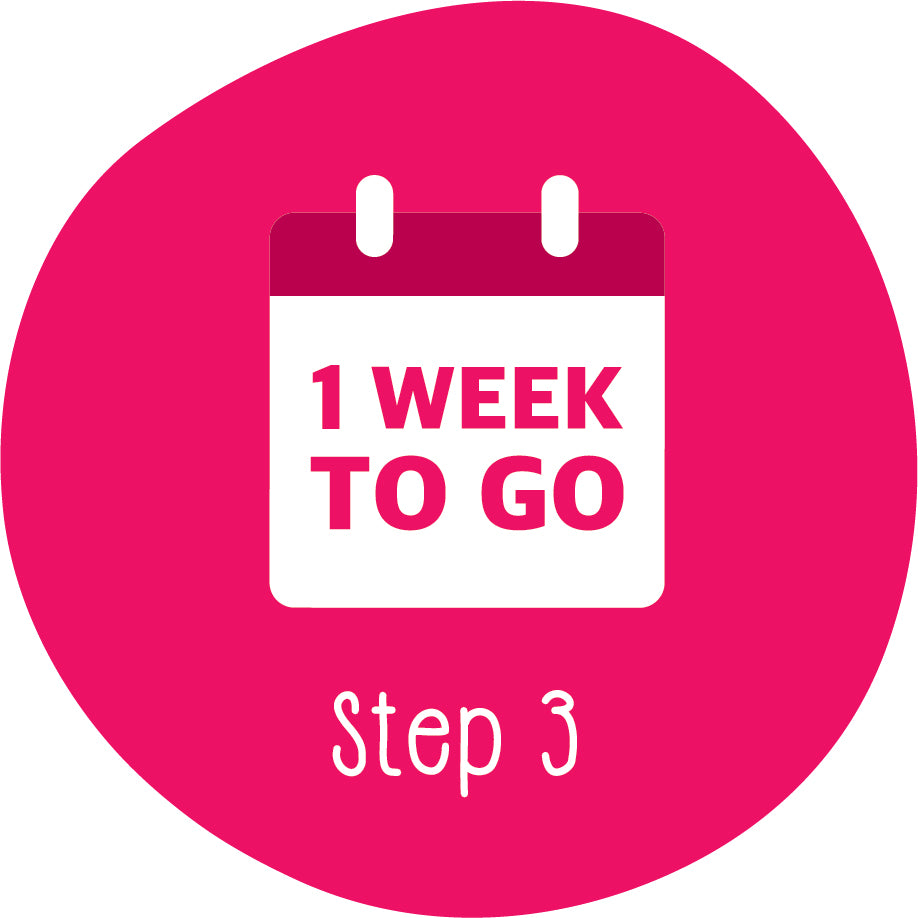 Leave it to Ferment
- Cover the jar with a breathable cloth (an old t-shirt will work too).
- Leave to ferment in a cool dry environment of 20 – 29 degree Celsius for 7 – 10 days.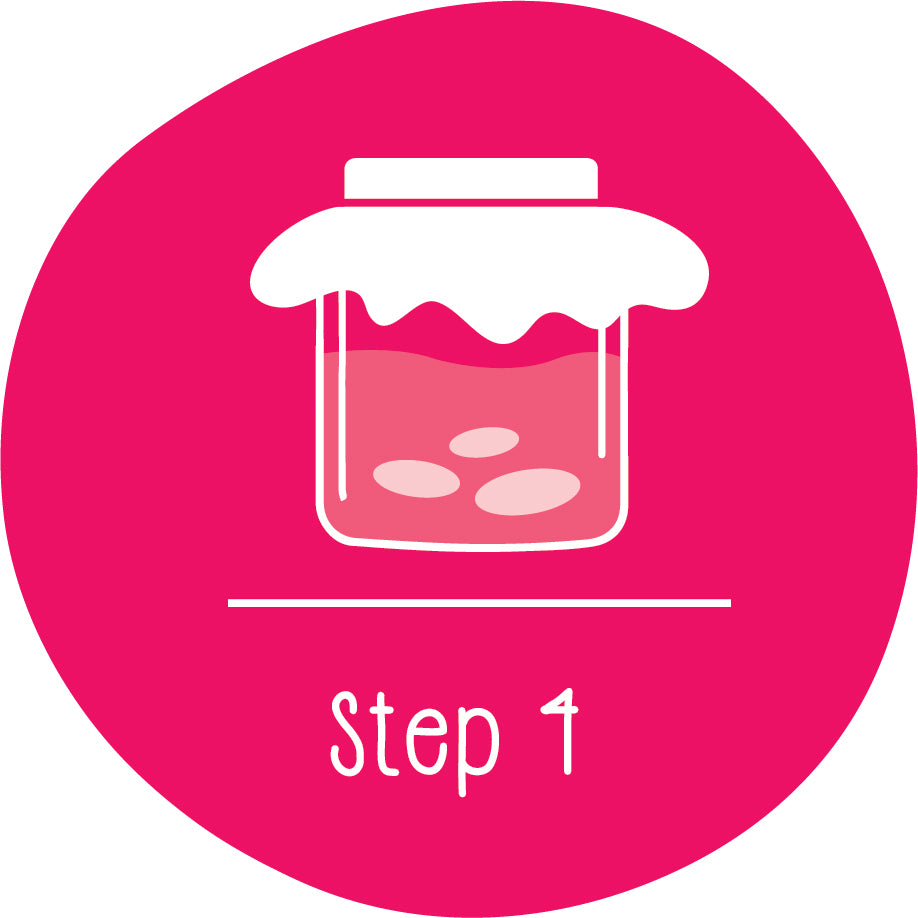 Flavour and Fizz
- Kombucha should be stored under refrigeration.
- You can flavour it and even carbonate it if you want to!
- Please note: If you intend to brew another batch, make sure to keep aside 250 ml of starter tea and the newly formed baby SCOBY.
FAQ
Know your Ferments
Know your Facts
A healthy SCOBY will display a firm, jelly-like texture with a light beige to brown hue. Bubble formation and the potential growth of a new layer on the existing SCOBY are indicators of ongoing fermentation. If you're uncertain about its health or activity, send us a message with a photo, and we'll troubleshoot with you. If the SCOBY presents mold, discoloration, or an unpleasant odor, it might be compromised.



Organic cane sugar is optimal for brewing Kombucha, as it supplies the essential nutrients for the SCOBY to flourish. Granulated white sugar can also serve the purpose. However, using alternative sweeteners such as honey or maple syrup is avoidable since they might disrupt the fermentation process.



Why is Zoh's Kombucha SCOBY the best choice for brewing Kombucha in India?
Mold signifies contamination, which, while rare, can be serious. If your SCOBY shows signs of mold, discard the SCOBY and the Kombucha. Ensure thorough cleaning and sanitization of all equipment before initiating a new batch. Always start anew with a pristine, uncontaminated SCOBY. If in doubt, send us a message with a photo, and we'll assist you in troubleshooting and identifying the issue.


Various factors, including fermentation duration, temperature, or sugar levels, can influence the taste of Kombucha. If the taste is excessively sweet, consider lengthening the fermentation phase. Conversely, if it's overly sour, shorten the fermentation for subsequent batches. Remember to consistently maintain the ideal fermentation temperature.


Typically, a reduction in sweetness combined with a tangy taste indicates successful fermentation. Over time, your SCOBY should look healthy and may even generate a "baby" SCOBY.


A properly maintained SCOBY can have an indefinite lifespan, making it a sustainable option for regular Kombucha brewing. With each brewing cycle, the SCOBY will grow a new layer, the "baby" SCOBY, which can be segregated and utilized for another batch or shared. If any mold, discoloration, or off-putting odors are detected, it's recommended to discard your SCOBY and start afresh.


Zoh's Kombucha SCOBY is the top choice in India due to its unparalleled quality, cultivated in an optimal environment tailored for the Indian climate. Designed by expert microbiologists, it undergoes rigorous testing for safety and potency. Paired with our comprehensive support, premium ingredients, and India-centric approach, Zoh ensures an authentic and hassle-free Kombucha brewing experience for every enthusiast.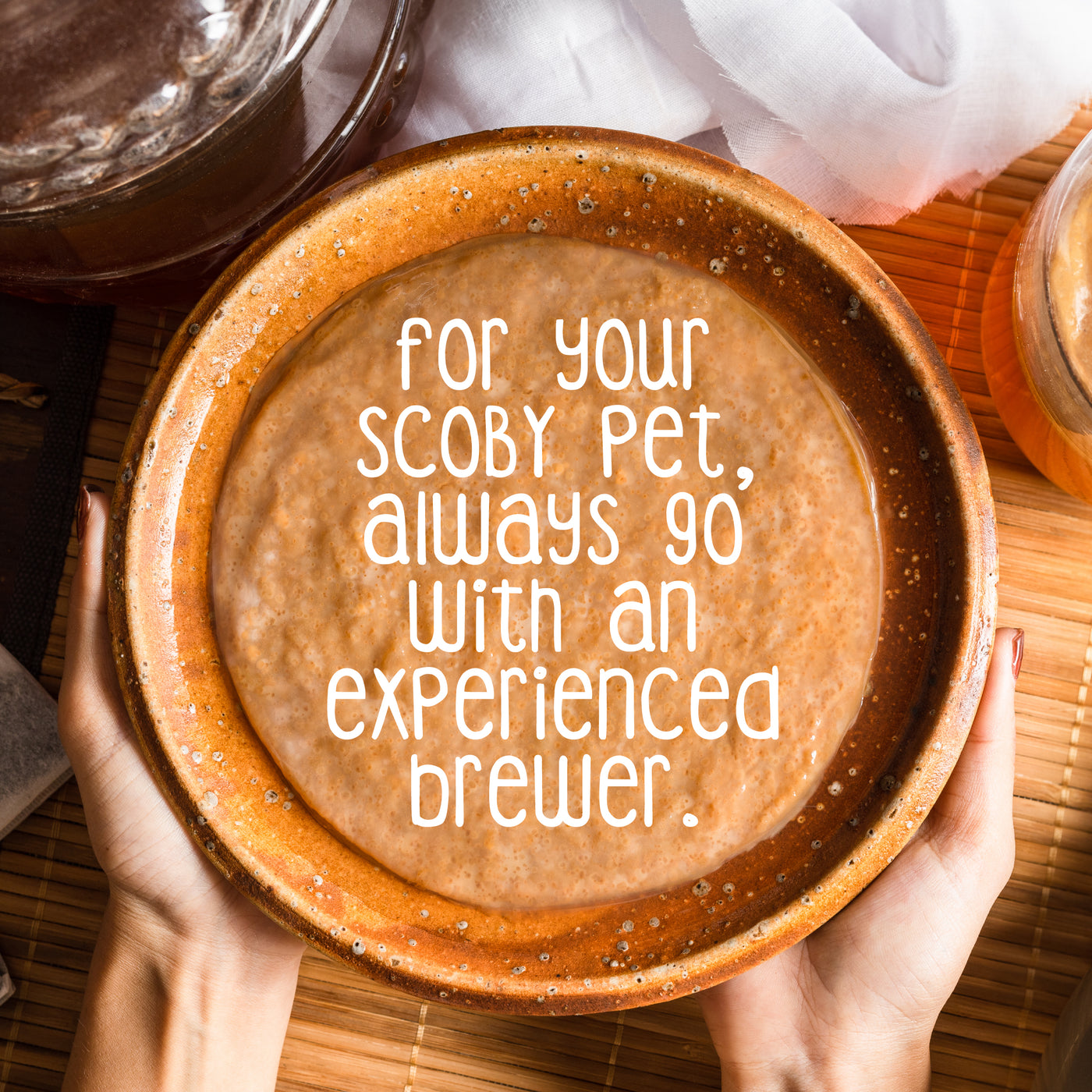 The Rise of Kombucha in India
Kombucha, a fermented tea beverage, has been brewing a storm in India for quite some time. With its unique taste and numerous health benefits, it's no wonder that more and more Indians are embracing this delightful probiotic drink.

At Zoh Probiotics, we're proud to be at the forefront of this movement, offering India's widest range of Kombucha products.